***FOR SALE THREAD for Carbureted applications *** NOTE: New Rules!

09-27-2018, 11:24 PM
Teching In
Join Date: Feb 2018
Posts: 9

cam
---
Originally Posted by
thirdgenbum
Price is shipped, this camshaft was spec'd by none other than theeee Martin Smallwood. Dubbed "The Malicious Mullet", the idle quality was requested to be "the baddest bitch in the trailer park". It helped hurl 3030lbs of carbed 6.0/t56 down the quarter mile at 137 mph in just under 10 seconds. 242/252 .615"/.615" 108+5. SOLD!
Hi, sorry to bother, I know you sold the cam, but can you tell me more about this cam (I'm an idiot when it comes to cams) I'm shopping for one now and saw your post.
I have an LQ4 with aftermarket LS3 heads. Double springs, stock LS3 Rockers. The description of the cam you sold sounds like what I want.

10-02-2018, 08:01 AM
On The Tree
Join Date: Sep 2011
Location: Sevierville, TN
Posts: 174

---
OK, I'm not ready to pull the trigger on an EFI setup yet, but I want to put out a feeler for a complete carb swap setup to see if there's even any interest and what a proper asking price should be.
Items that would be included:
Edelbrock Vic Jr intake (cathedral port)
Holley 750 HP Street carb
MSD 6014 with all wiring
Lokar throttle cable bracket with return springs and bracket extension for Lokar auto trans kickdown or TV cable
AllStar Performance 14" air cleaner
Valley cover with 3/8" NPT bung installed just behind the rear intake runners
Again, this is only a feeler post to see if there's any interest.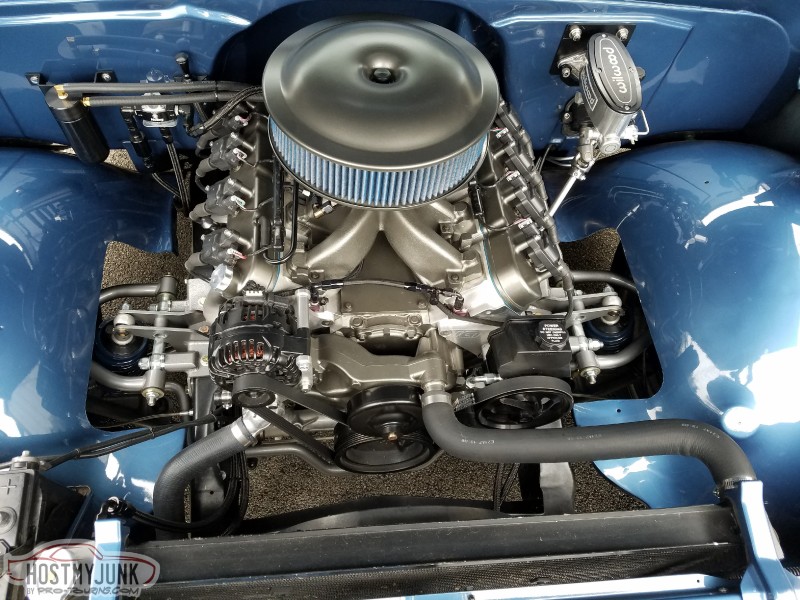 04-11-2019, 10:48 AM
On The Tree
Join Date: May 2007
Posts: 101

04-22-2019, 03:20 PM
Teching In
Join Date: Jan 2017
Posts: 8