5.3 turbo build questions. lots of them

04-30-2015, 08:40 PM
On The Tree
Join Date: Apr 2015
Location: Delaware
Posts: 181

5.3 turbo build questions. lots of them
---
whats up guys, i am also new to the forum but i purhcased a MY99 z28, it was a heads, cam factory ls1 with a 145k on it. Built 4l60e. shortly after i bought the car, within 20 miles it lost all oil pressure and toasted the bottom end. Just my luck.

Now i am new to the 5.3 world and im looking for about 650whp-700whp. I have had turbo cars before but never a turbo V8 but i like projects. I DO WANT TO RETAIN AC. lol thats a must. I am picking up a junkyard 5.3 tomorrow and my main question, what should i do to this motor to "help" it last. like head studs etc. I do plan on putting a cam in the motor at least, with supporting parts. I do want to use the stock heads, and already have a fast 102.

The car has a 102 NW tb on it and the driveability isnt the best, would it hurt to go back to a stock one for boost or switch to a 92?

Should i purchase a BMR front k member for more room up front? plan on doing a 76mm turbo up front.

My end goal is to have a nice driveable car with very good street maners that is a blast when in the throttle.


Any help pointing me in the right dircetion would be fantastic.

Thanks in advance!

10-23-2015, 02:33 AM
Teching In
Join Date: Oct 2015
Location: Washington
Posts: 5

---

10-23-2015, 11:15 AM
LS1Tech Premium Sponsor
Join Date: Nov 2008
Location: Seffner, FL
Posts: 3,391

---
Our BMR turbo k-member (KM013) would definitely be a good idea as it will give much more room for all the turbo piping and will save you a good bit of weight off the front end. Are you going to be purchasing a kit or doing a custom kit?
BMR Turbo k-member (KM013)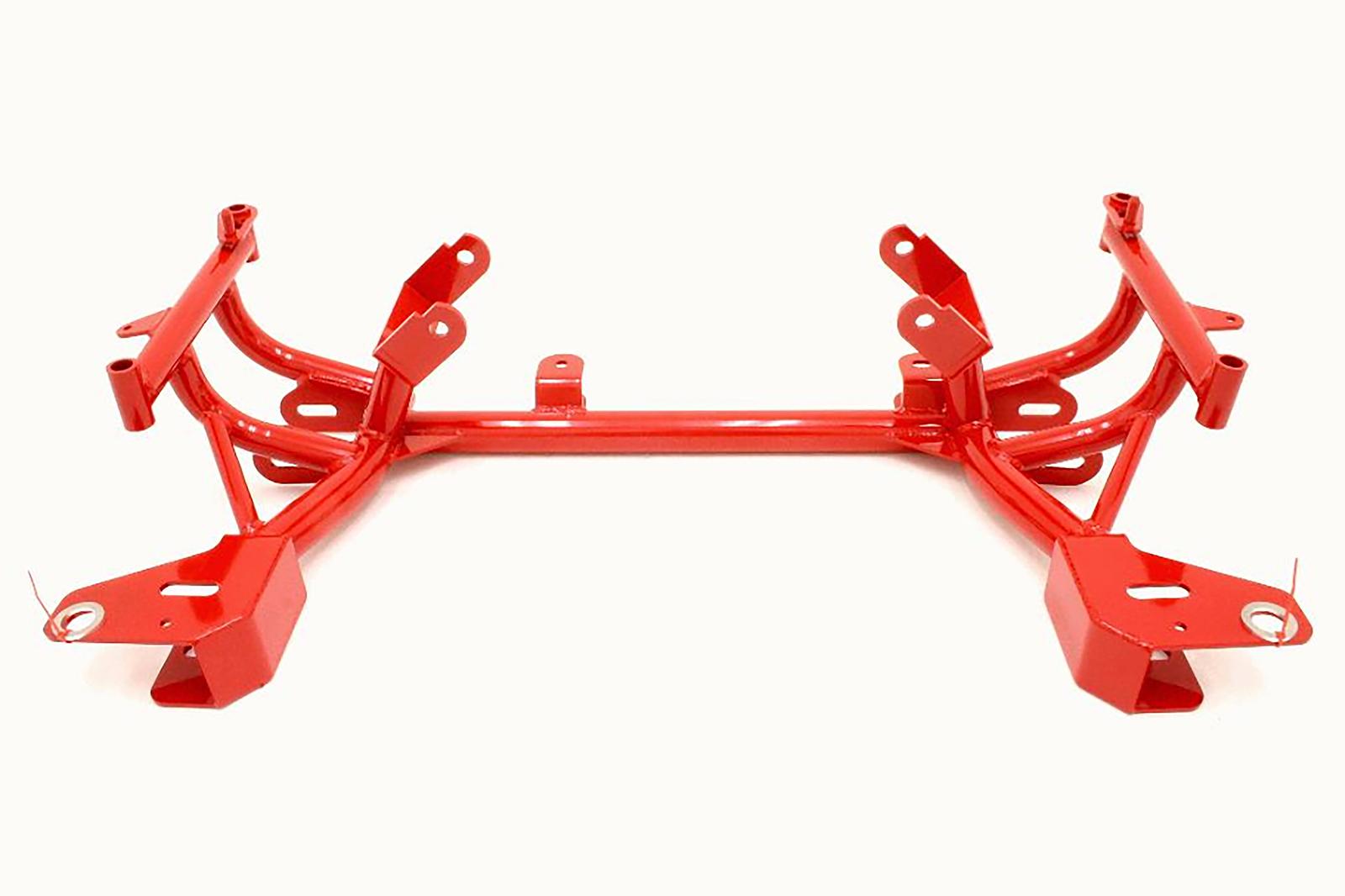 __________________
Eric Kent
Sales Tech
www.bmrsuspension.com
813.986.9302
Find a Quality alignment shop near you!

10-23-2015, 04:02 PM
11 Second Club
Join Date: Jul 2013
Location: Indiana
Posts: 493

---
Those 5.3's can take some punishment and keep going thats for sure. Are you planning to port factory heads to improve flow? Also are you planning to keep the factory rotation assembly? If so I would upgrade the rings to help with the longevity of the motor.

10-24-2015, 12:23 AM
TECH Fanatic
Join Date: Jan 2012
Location: Houston
Posts: 1,899

---
Originally Posted by jsiscoT/A
I would recommend arp 2000 rod bolts and arp head studs for that kind of power the bmr k member is going to save you a lot of weight and make it easier for installation while keeping the a/c and why not if you have the funds and your already there it's a great investment you should be just fine with the 102mm throttle body as long as you have a good tune
No need for rod bolts at that power level you will fold the rods before anything else. I would do studs for sure but most have had great luck with the ebay studs.