Project Blue Falcon: 408 turbo build

11-10-2015, 02:21 AM
11 Second Club
Join Date: Dec 2012
Location: Lexington, SC
Posts: 664
Likes: 0
Received 0 Likes on 0 Posts

Project Blue Falcon: 408 turbo build
---
Here is my now old thread
https://ls1tech.com/forums/drag-raci...1-4-125-a.html
I do all my own work including fabrication, welding, and tuning on the street. Only time this car has been in a shop is for the paint job, window tint, and alignment. Only time its been on a dyno is for a dyno competition but I do all the tuning on the street.
All I have remaining is to finish the fuel system, cooling system and turbo it. Then do something about the compression ratio. I'm sure I'll have turbo related questions so thats why I'm making a new thread in the boosted forums.
Some info on the car
'99 WS6
Holley Dominator ECU
LQ 6.0 stroked to 408, 11:1 compression ratio
AFR 230 heads, 70cc
Edelbrock Pro Flo XT and 90mm Nick Williams throttle body
48lb injectors and Pro Flo fuel rails
Racetronix/Walbro pump kit
Full MWC suspension front and rear
Viking DA front coil overs/300# springs, Wolfe adjustable spring mount/150# springs rear
Wolfe mini tubs
Stock rebuilt T56 with 5.0 shifter
PTS steel driveshaft with forged yoke
Stock length Moser 9" rear, 4.11 gears
A lot of weight reduction
Paint code from '09 Viper
Havent run it since sometime in March 2015, which was in El Paso with a 5,700ft DA and 91 octane. Managed to get a
[email protected]
and 1.8 60ft. I launch it pretty easy on drag radials since I'm afraid of the T56 breaking. Never have had slicks on the car yet.
The drag radials on it now are about wore out so I might try to run it since I've recently moved to Lexington, SC where the DA has been below sea level, and 93 oct at every pump, just to get into the "10 second club". Might not have a great 60ft with the T-56 but I have the mph. Expecting to go from 125 to 130mph just from moving.
I do all the tuning on the street so its only been on a dyno once for a local dyno competition. Made 515hp and 489tq on 91 oct but I never saw peak power and its still unknown.
Also added some other photos for those of you who dont want to read through the entire other build thread.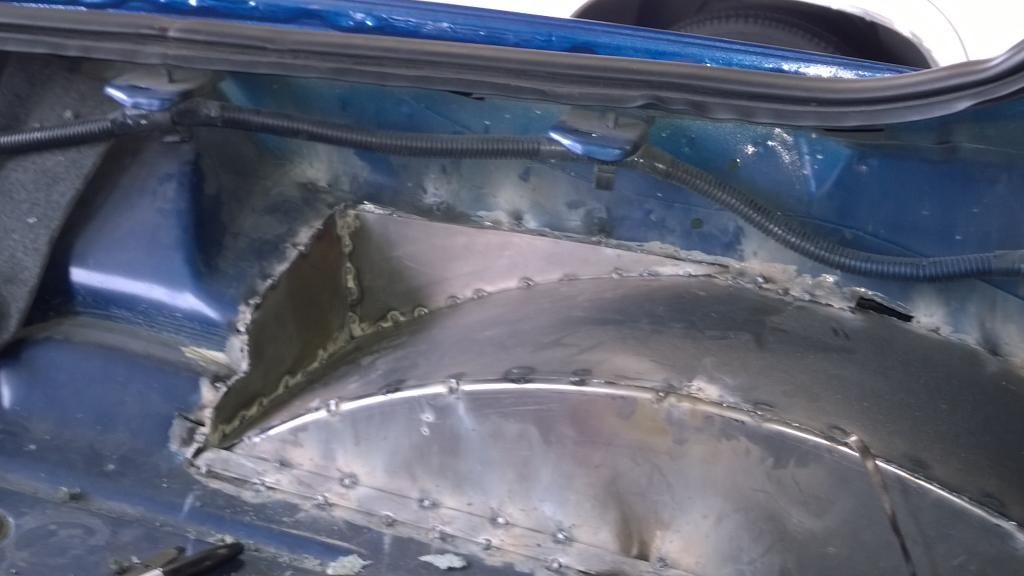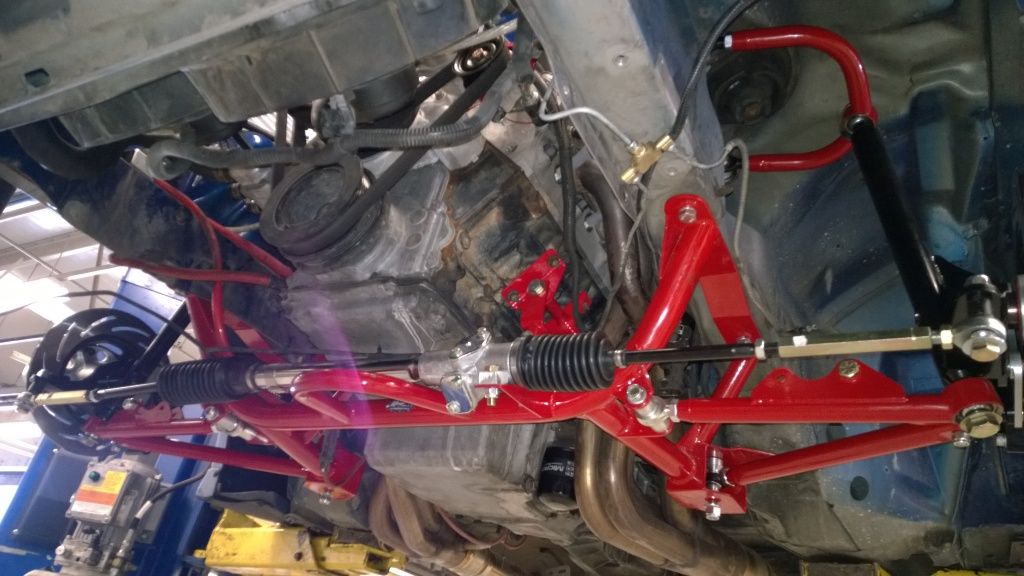 ---
Last edited by Jc803; 12-10-2015 at

07:03 PM

.

11-10-2015, 03:09 AM
11 Second Club
Join Date: Dec 2012
Location: Lexington, SC
Posts: 664
Likes: 0
Received 0 Likes on 0 Posts

---
Christmas is coming up, so I need some info on TH400s or 4l80E and converters. I've never had an auto. Dont know much about them. I dont know what the competition rules are. So open to suggestions on who makes a good trans, what converter and all that. I do want a trans brake too. I already have a 2 step built into the Dominator ECU.

Info you're probably going to ask, long term HP goals are 1000-1200. I do drive the car on the street about 4,000 miles per year, I dont mind manually shifting, I rarely go on the interstates and if I do max speed is 65mph. I dont know what rpm I want to launch at. Eventually I'll be using 30" tires. Anything else just ask.

I believe I've read something about some competitions dont allow electronically shifted transmissions. I thats true then the 4L80E is out the question. If not true then I'm still open to ideas
---
Last edited by Jc803; 11-10-2015 at

03:25 PM

.

11-10-2015, 08:48 AM
TECH Regular
Join Date: Oct 2012
Posts: 466
Likes: 0
Received 0 Likes on 0 Posts

---
You can do a manual 4l80e if you that is the route you want to go. If not an 80e I would go with a t400 and PTC convertor. I currently have a t400 unknown but plan on putting a Rossler in when the turbo goes on. It has been a good transmission. But, there are alot of respectable companies out there that make strong t400's.

12-10-2015, 07:14 PM
11 Second Club
Join Date: Dec 2012
Location: Lexington, SC
Posts: 664
Likes: 0
Received 0 Likes on 0 Posts

---
The holidays have slowed me down but getting some work done. Added a MM "draft" catch can with braided -10AN lines to replace the junk Rx can I had with 3/8" hose. Replaced the stock coolant reservoir with a MM can to match the catch can. Also bought gen 4 coils and harness with Holley tall valve covers but they've been on back order for a month now. No telling when it will get here. No pics just yet, I'll update when its all done.
But the real reason I'm posting is I'm hoping someone can give me an idea where this squeal is coming from. It just started a few days ago. Doesnt squeal at all when engine is cold, only does it once up to normal temps. Its not the belt because I'm completely removed the belt so only crank pulley is turning. Also only squeals just past idle, doesnt squeal when giving it a decent amount of gas or full throttle. Car runs 100% at idle, part throttle, and full throttle. The crank pulley is on tight and not wobbling. Oil pressure and oil level are fine. Its not leaking oil from the front seal either. No changes have been made to the car other than the catch can and coolant overflow can.
Here is a video I took. Cant see much just know the belt is not on, crank pulley is the only thing turning. Anyone thing it could be crank, or crank bearings, or oil pump, or what. Sounds like a metalic squeal to me. In the video I'm slightly turning the throttle body by hand.

12-11-2015, 06:43 AM
TECH Junkie
Join Date: Sep 2007
Location: woodbine, md
Posts: 3,391
Likes: 0

---
You got great legs, lol
I would look at maybe a vacuum leak, idle the vac. is pretty strong-maybe something rubbing, it does strange stuff-maybe a pipe held to your ear, listen for it the loudest
Since you have a Holley Dom., I would go with a 4L80E, use the Holley to control it-the trans would need some upgrades for your HP goals, but w/o
a controller, prices are not that diff bet a 400 and 80E, esp if you built it yourself

12-11-2015, 12:26 PM
Launching!
Join Date: Apr 2007
Location: Tampa, FL
Posts: 236
Likes: 0
Received 0 Likes on 0 Posts

---
What is your PCV setup. I had a sound just like that and it was a pcv/intake issue where I was sucking air through the rear main seal. I pulled the trans and was pissed when I realized it was vacuum squeal.

12-11-2015, 04:47 PM
11 Second Club
Join Date: Dec 2012
Location: Lexington, SC
Posts: 664
Likes: 0
Received 0 Likes on 0 Posts

---
JDEP162, lol thanks. I just got out the army in August after 6 years. All the cool project names for TAs are already taken like Phoenix and so on so I thought Blue Falcon works, cause theres no allies when time to race. Might make that my trademark lol.

forcd ind, yea after thinking about it I agree a 4L80E would be best. I enjoy driving this on the street and it will never be a 100% track car so I'd like to have that extra gear. Plus like you said I might as well utilize the Holley Dominator and get my monies worth.

Fahrenschnell, you guessed it bud. Like I said the only recent changes were the MM "Draft" can. Its not meant to have a fresh air source like their "PVC" can. The directions say to just connect one hose to the intake and the other to the valve cover. But doing that gave me the same exact problem you had, just through the front seal. I bet you were pissed after pulling the trans.

Turns out it was making so much vacuum in the crank case that air was being pulled through the front seal making it basically whistle. I never would have thought that was even possible. Thats why I was thinking oil pump or bearings as crazy as that sounds.

I've got a plan to fix the problem. Going to have a fresh air source again for now while its still N/A. When its boosted I'm thinking of ditching the catch can and running a line from each valve cover to the exhaust to pull vapor out. Then put a one way valve and breather on the valley cover under intake.
---
Last edited by Jc803; 12-11-2015 at

05:05 PM

.

12-11-2015, 05:05 PM
11 Second Club
Join Date: Dec 2012
Location: Lexington, SC
Posts: 664
Likes: 0
Received 0 Likes on 0 Posts

12-18-2015, 09:43 PM
11 Second Club
Join Date: Dec 2012
Location: Lexington, SC
Posts: 664
Likes: 0
Received 0 Likes on 0 Posts

---
A few updates. MM "Draft" catch can with -10an bungs welded and lines run. MM coolant can. (Not many people know he sells those. I didnt, just happen to run across it on his website. Its the same dimensions as the catch can so it matches perfectly). LS2? LS3? LS7 coils? If someone could tell me what vehicles and years these coils are from that would be great. I researched all night last night and cant get a straight answer. Part number is 12573190 D514A. Holley tall polished valve covers (excellent covers, give them a 10 of 10). Thats about it really.
I also bought a roll cage from Wolfe. No telling when I'll have that. I trimmed the radiator support down some more. Thinking a stand up Griffin radiator and fans will be my next mod getting me a little closer to turbo time.
I was going to buy a Huron Speed T6 turbo kit but I'm getting the hang of my TIG welder so I'll be making my own turbo piping. Welding aluminum scared me but after I welded bungs into the oil cap, valve cover, and intake I'm feeling pretty confident.
Like I said, if anyone could tell me what vehicles and years these coils come off of let me know.