Do you think Iíll pick up power by doing this?

05-10-2019, 11:11 AM
TECH Fanatic

Do you think Iíll pick up power by doing this?
---
When I built my turbo setup I had to cheap out on some stuff. One thing was the downpipe. I used a 3Ē pipe that I had to ďmassageĒ with a BFH (big frigging hammer) and smashed it to about 2Ē. Oval pipe was out of budget at the time. But since then Iíve been collecting parts to do a better downpipe. I ended up getting Cx racing stainless 3.5Ē oval. Do you guys think Iíll pick up and power or spool faster after I build this downpipe? I need so motivation lol.
Heres what I have: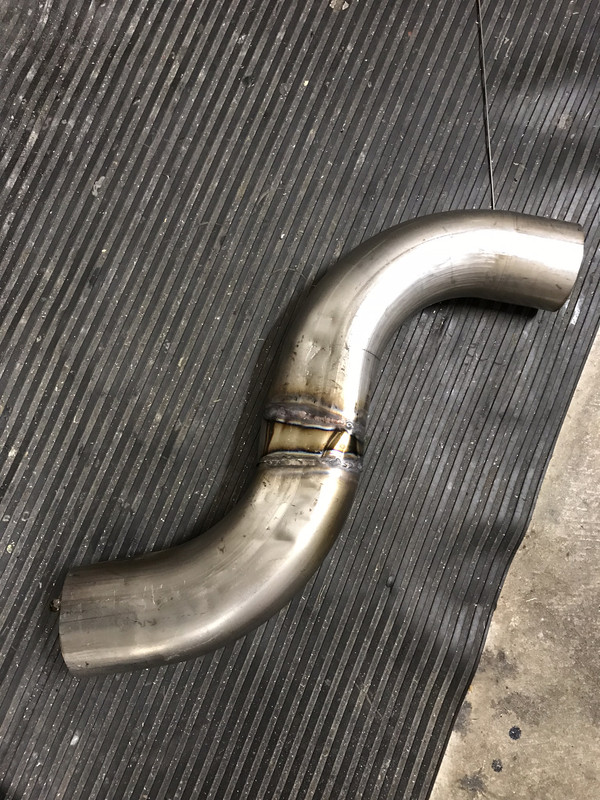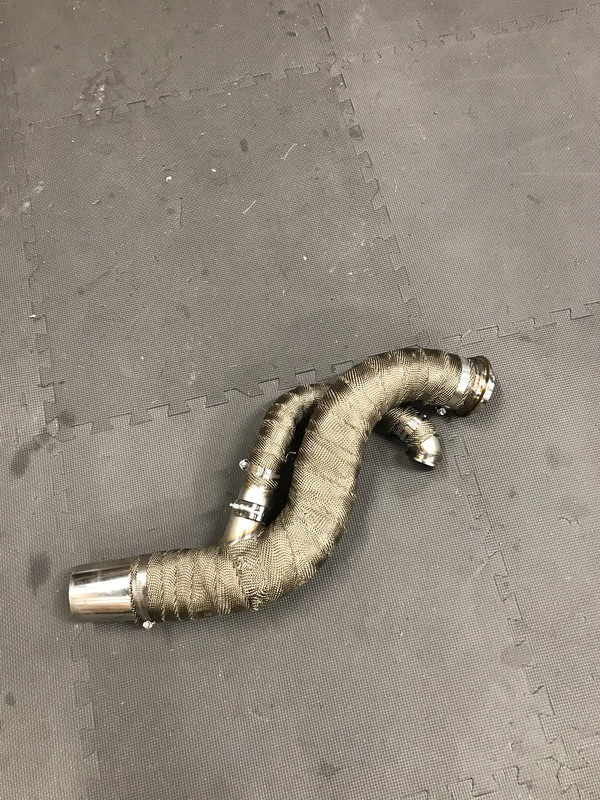 and hereís what Iím gonna use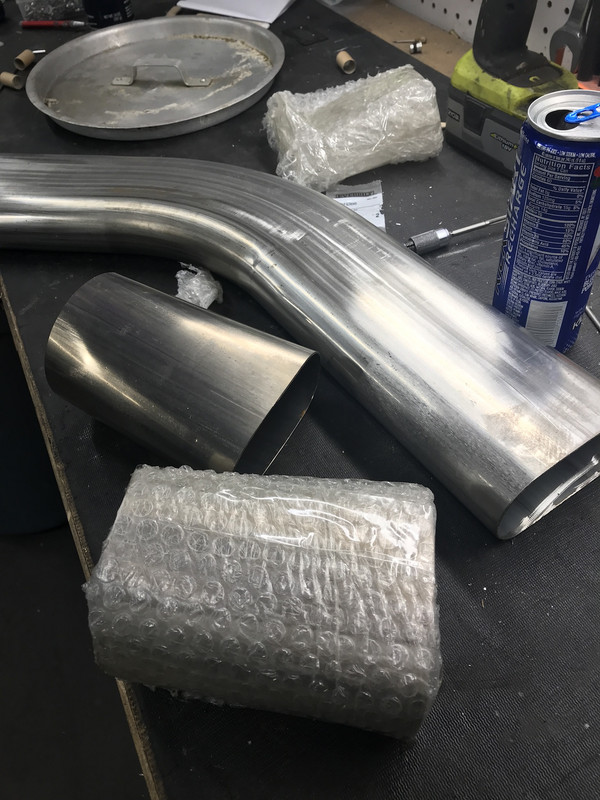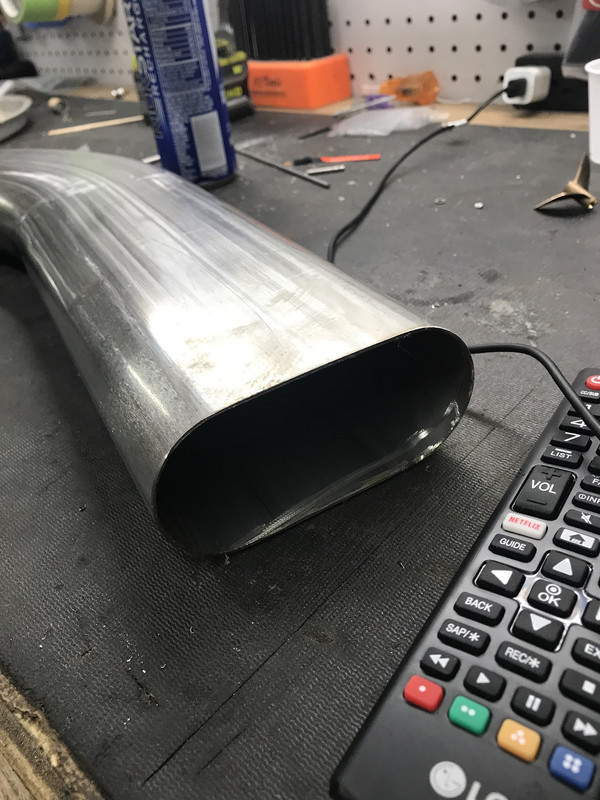 05-10-2019, 12:05 PM
TECH Fanatic

---
Originally Posted by
ddnspider
Yea I watched that before. Was really surprised. I figured flow right out the turbo is pretty important and I did what I had to do at the time to get it to work. I always knew in the back of my mind that Iíll end up doing it right or better later on.

05-15-2019, 09:18 AM

---
i mean is backpressure really needed when turbo? im running maybe 2 feet of exhaust out the fender lol im j.w. not bashing or anything not wondering actually more like asking...

05-15-2019, 09:58 AM
TECH Senior Member

---
Depends on multiple things like c.i., turbo size, pressure ratio, etc. Short distances of piping have less backpressure than a full over-axle exhaust. I had a 3 inch downpipe to a 3.5" over axle with a huge magnaflow muffler and picked up 30whp at the same boost when opening a cutout off the downpipe.

05-21-2019, 10:50 PM
TECH Fanatic

---
Thx. Yes I tigged it. Iím getting better and they looked really good in some spots. Some spots didnít look as good because I blew threw due to small gaps in the fitment or I veered a little off course. I really need a better hood but canít really afford what I need to get, I donít weld quite enough to justify it.
Btw, after I got this tig machine, I sold my Lincoln mig and Lincoln stick welders. Cheap. $100 each. Lol. Iím dumb.

05-22-2019, 02:50 AM
TECH Junkie
Join Date: Sep 2004
Location: Stockbridge GA
Posts: 3,101
Likes: 0
Received 0 Likes on 0 Posts

---

05-22-2019, 01:05 PM
TECH Fanatic

---
stainless is really easy. I usually fuse it together so i try to make everything fit nice and flush with each other. some people will disagree with the fusing, but I dont care.
1) Ive never had a weld fail because of it
2) I have a welder....so if it does fail...you guessed it....I'll weld it back up!