Well I've been on the forum for a couple months researching and looking for a car and I finally got one. It's a 98 WS6 M6 Convertible. Originally white and repainted silver by one of the previous owners. Has only 56k miles on it

So according to the firebird production breakdown, being white, it is 1 of 18. Purchased the car in VA and drove it back to WI. I am from the Waukesha area.
The silver has a red flake in it but I'm not sure if I like it or not yet but it is growing on me. I did not like the red stripes so I ended up painting the stripes flat black along with doing the CETA mod. Did it all in Plastidip in case I didn't like it. I plan on eventually repainting it, most likely white to go back to the factory color, but we will see. The paint isn't perfect so we'll see how long I keep it like that haha.
It had a couple problems but that is to be expected. The convertible top motor had a broken brass fitting so that was an easy fix. Then the transmission grinds a little bit when going into 3rd so I'll most likely have to have the trans rebuilt and replace the 3rd gear syncro.
The only mods it has already are a fairly decent sized cam and all the supporting mods, racetronix fuel pump, true duals with no crossover, and bolt in SFC that were welded in. I am unsure on the size of the cam so that is sort of depressing. But it does have a nice lope to it even with stock manifolds and the true duals it has.
So on to the pics.
When I first got it in VA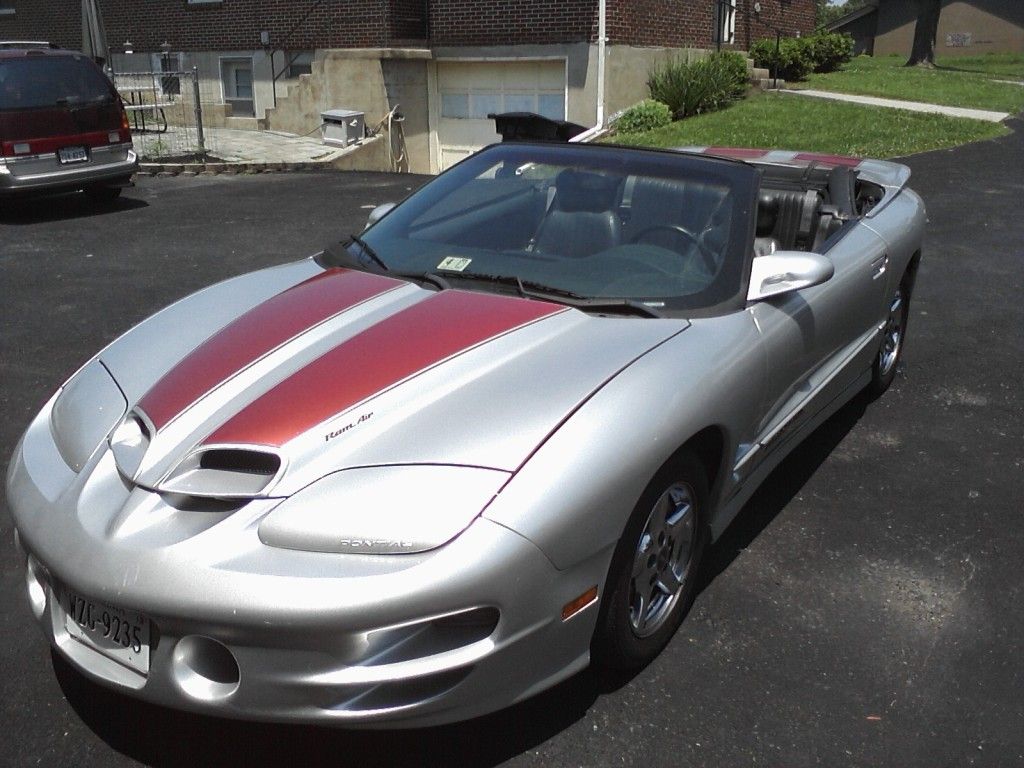 It doesn't have a radio yet so I put my gps in there and it was a perfect fit
I guess one of the previous owner changed the dash lights and stuff to red because they are red.
Now to the funny part of getting the car. So far everything had gone smoothly until we got to Chicago and needed gas. As soon as we pull off the clutch gives out after hearing a loud snap. If it was a mechanical clutch I would have thought we snapped the clutch cable but since it is hydraulic I had no idea. So we no-clutched it to a gas station which ended up being in the hood. End up filling up with gas and paying $5/gal
So then we continued without a clutch through downtown, down Michigan Ave and then 100mi home lol. Once we got it back to the shop I come to find out that it is just the connecting rod that connects the pedal to the slave cylinder rod that came apart because whoever fabbed it up was dumb. Here's the old one.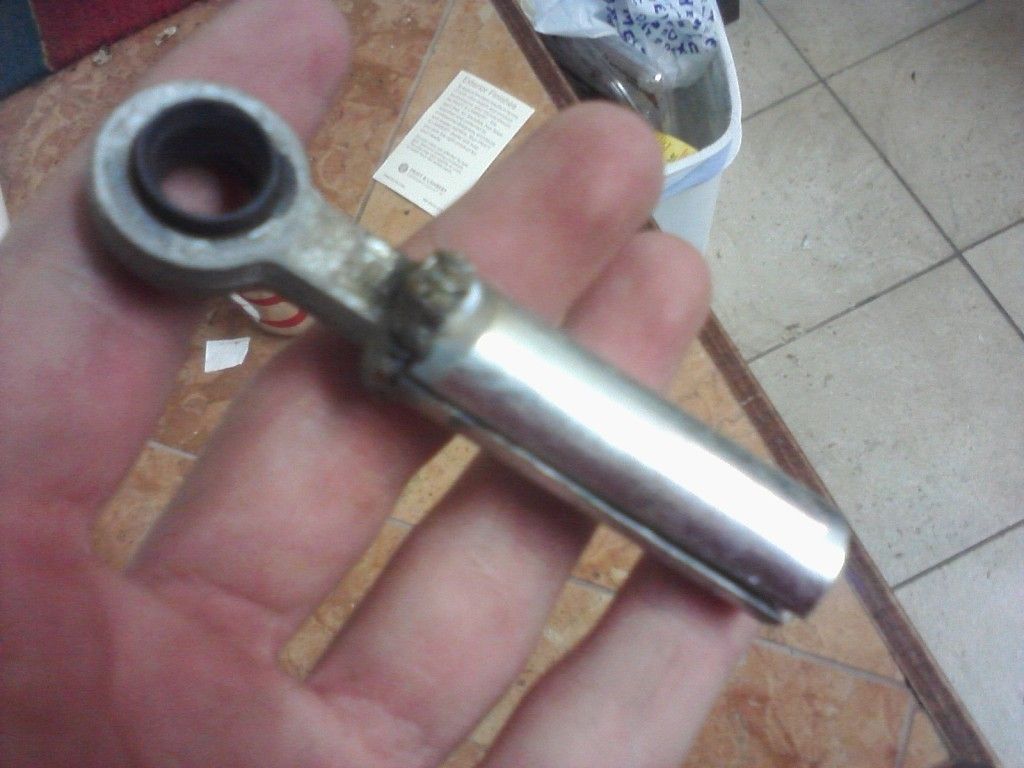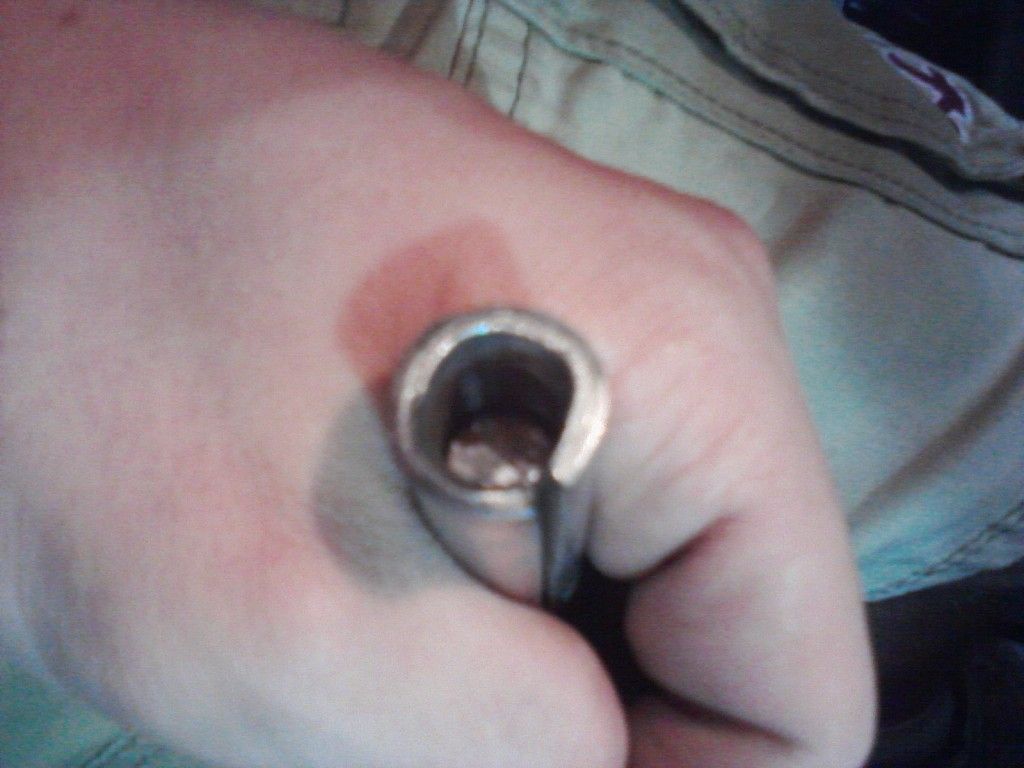 Here's the new one I made.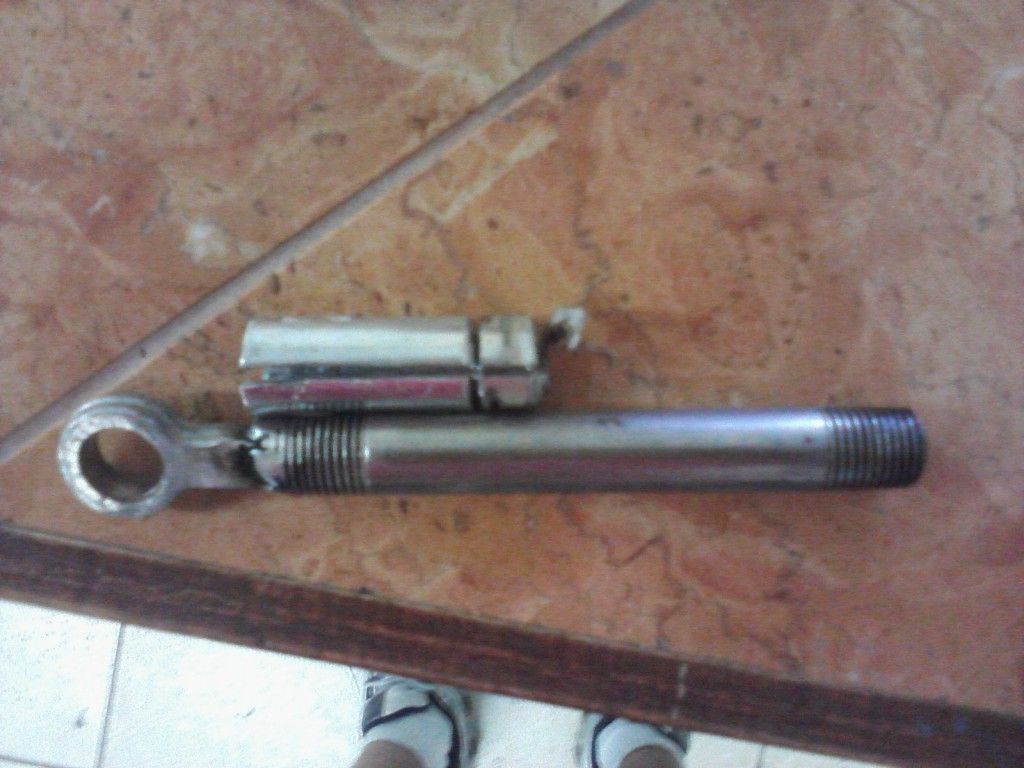 Won't ever slip off and there is no play in it. Then I secured it with a pin so it wont come off unless I mean for it to.
Before I started painting
all taped off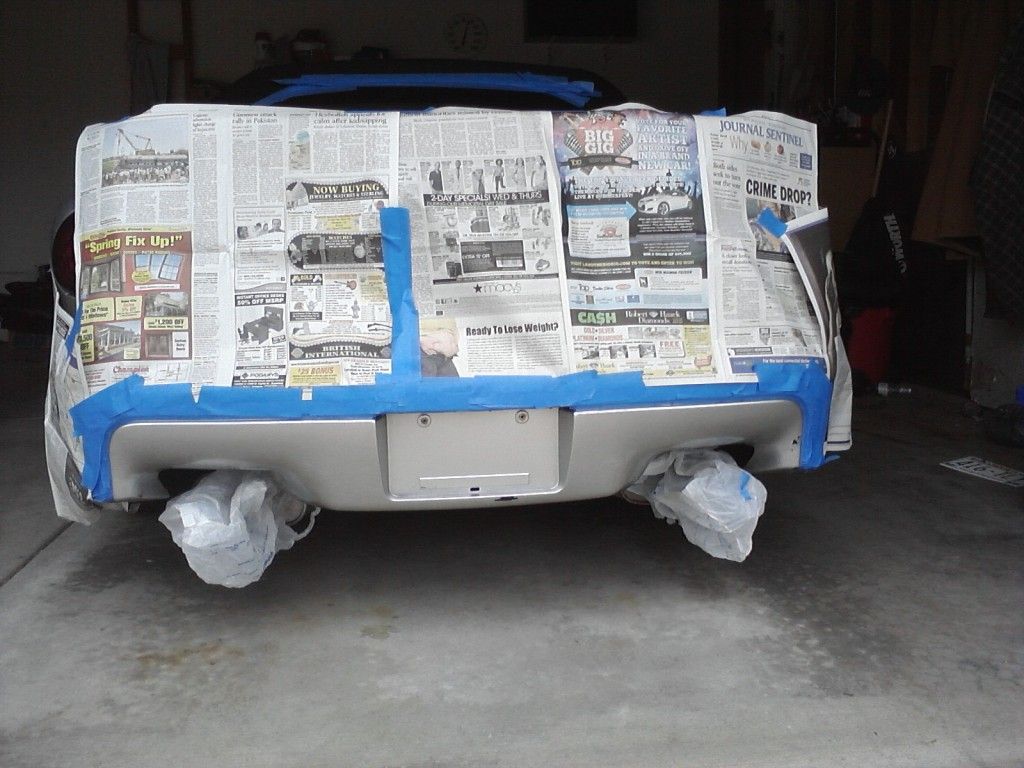 Ceta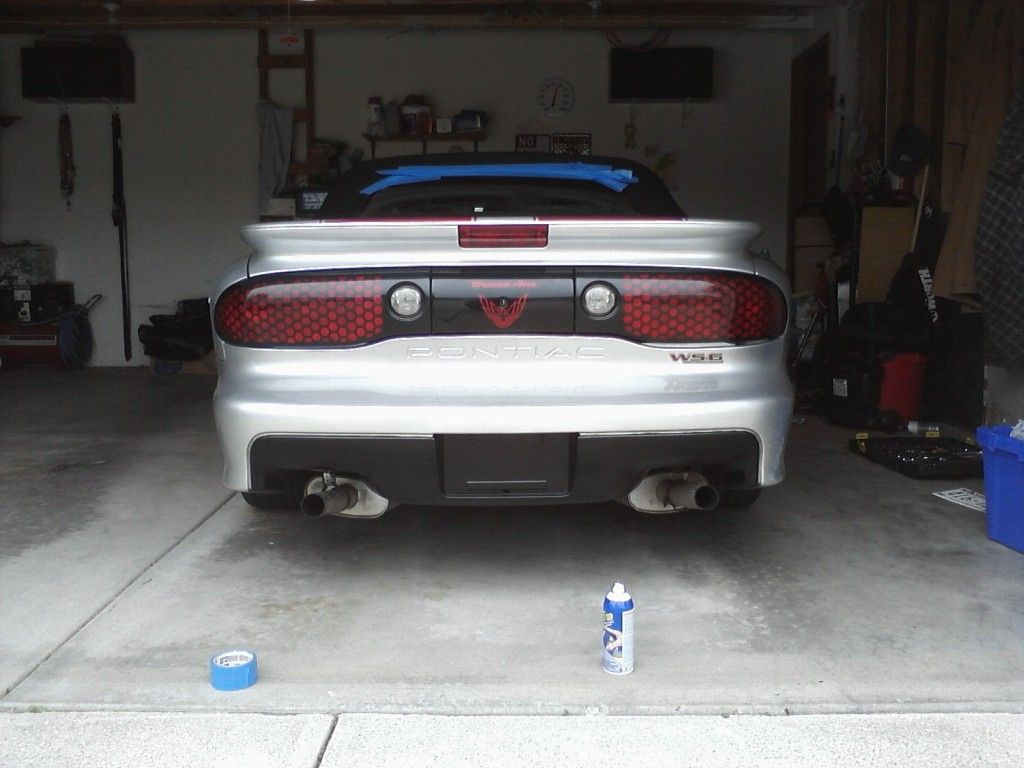 Stripes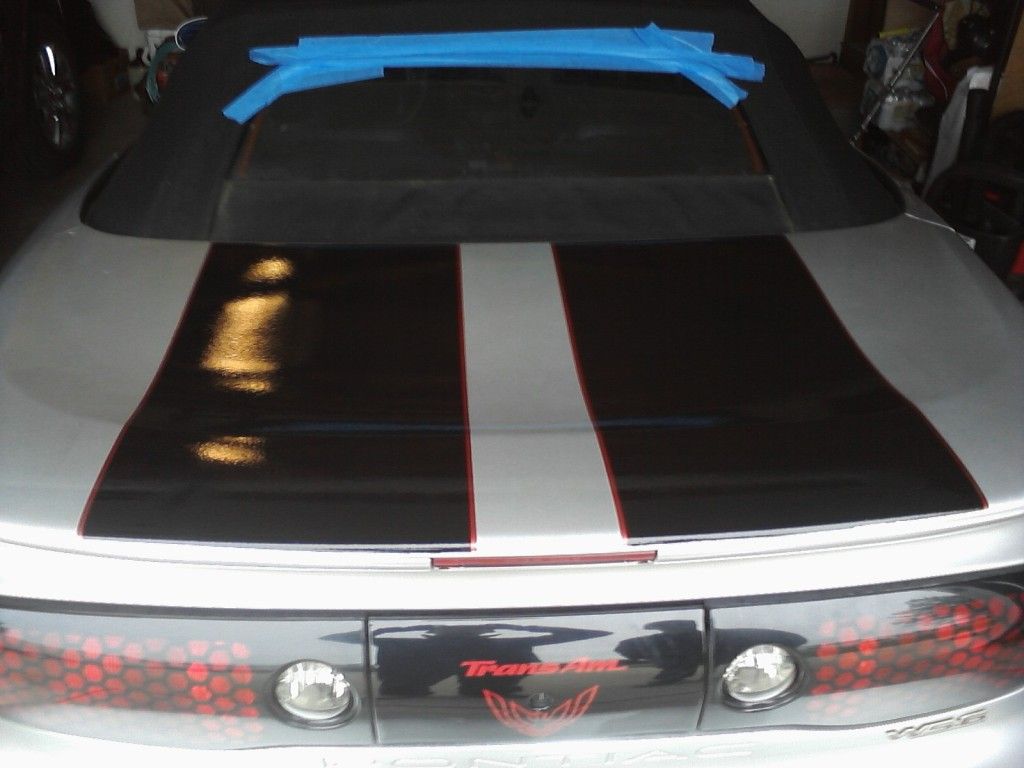 I'll make a project thread once I get farther. I plan on getting all the maintenance and such all up to date before I start any of the major modifications. Some will just come with the mods.
Future plans:
BMR Suspension package (konis and bmr 1.5" springs) -- ordered
tune for cam (previous owner didn't get it tuned so it not running the greatest) -- scheduled for this Sat
LT's -- soon to order
Rest of exhaust (not sure if I want true duals again or go with a y and catback)
C6 zo6 wheels and tires in black -- soon to order from oewheels
radio (lol) -- soon
tint
white led interior lighting
retro-fitted headlights