Well, we maybe closing our doors in six months but like I said in my thread on the Apperance Section our goal is to still complete and offer every project we ever started before that happens...
Our first release is our
1993-2002 F-Body Hidden Amps Rack
(here's the write up from our page)......
I
t is just second nature to want to install amps on the gas tank hump behind the rear seats. It is just the simplest place to put them HOWEVER it is also the most visible place for thieves to see them and break into our cars to steal them.

SO, we created for you an amp rack that CONCEALS your amps safely out of the site of would be evil doers

.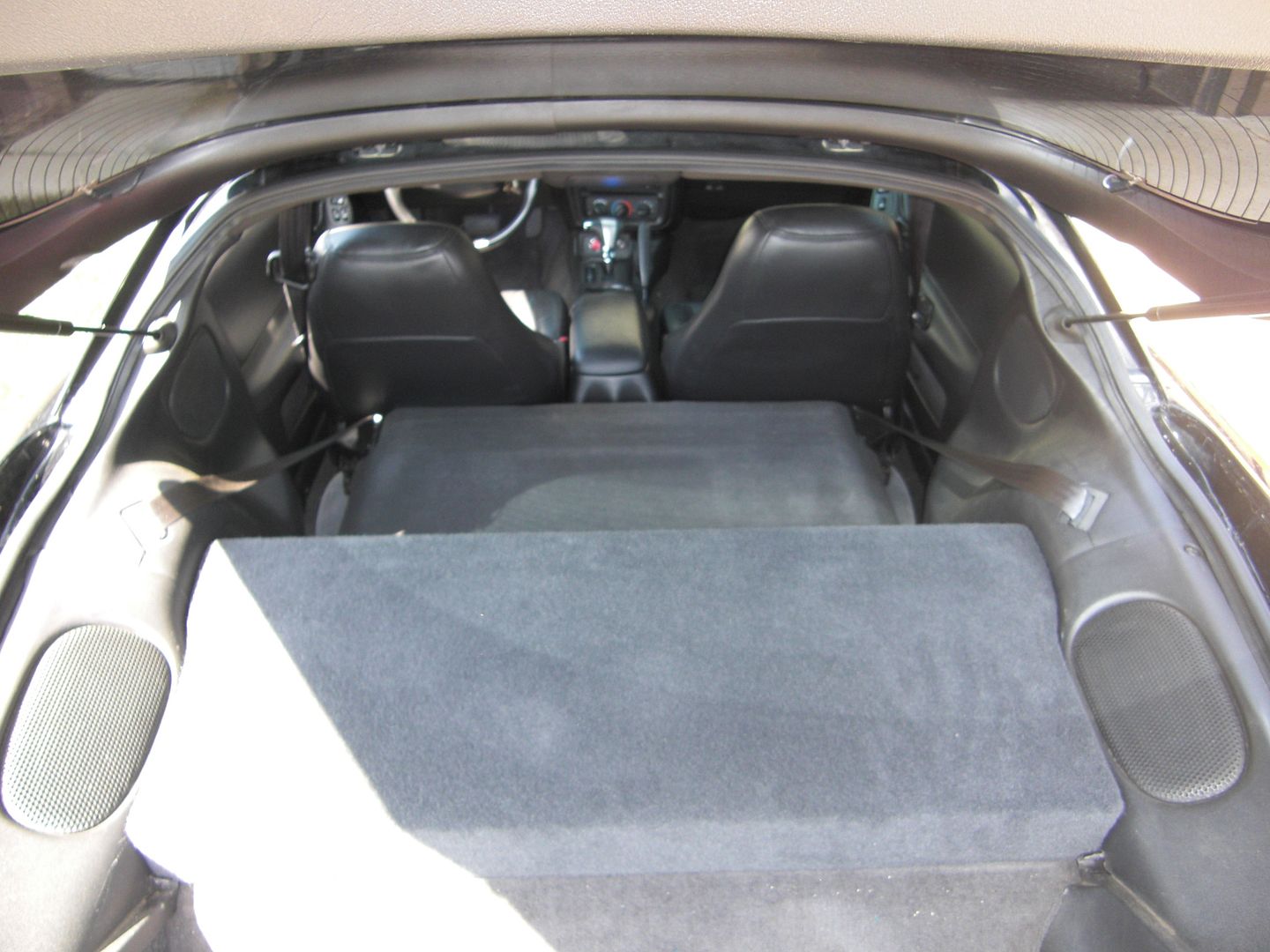 A lot of work went into making this a high quality piece. Notice how the rack contours to the quarter panels? This is not just a square box covered in carpet. Weight is about 8 pounds as we used 3/4" mdf which can be screwed into rear deck but isn't necessary.

Installation is simple just slide it in sits on top of rear deck, Velcro underside, also sits up against rear seat back.

Hides amps or, if you're daring or at least have dark tinted windows, amps can be mounted on top. 2"3/4" inside height for tall amps.

Carpeted to match, port holes for ventilation. SHIPPING WITHIN THE 48 STATES IS INCLUDED! All in all a great piece!!!
Normal pricing is $109 shipped but the first 10 get it for $89 shipped as we already have a bunch of material on hand. If you're ready to order just go here...
http://6litereaterdesigns.com/store/...roducts_id=206
Thanks for looking

!!!