1994 Camaro Z28 Part Out

05-17-2012, 06:05 AM
Staging Lane
Join Date: Feb 2005
Location: $oCal Goodne$$
Posts: 56
1994 Camaro Z28 Part Out
---
Category: Non-Automotive
Price: $1
Part Fits: 93-02 Chevrolet Camaro
Location (State): CA
Item Condition: Used
Shipping Information: Item Can be Shipped
Engine: LT1/LT4
LS Engine?: Non-LS Part

Hola Fbuds!
Car is complete minus LT1 and T56. Has 115k on chassis. ZR1's are pictured but not included in the part-out. This part-out will continue until the frame is ready to scrap. Please feel free to post or pm any items your interested in WITH your zipcode and I will send you a price shipped to your door ASAP. More detailed pictures are happily provided upon request. I will be shipping from 92630 CA. And for the record, I loved this Z, just need the space. So if you receive a item with drops on it, its not water, they're tears. A Microfiber towel should do the trick. Thanks!

Notable Mentions Still on Red Z:
SLP 2OTL Exhaust (SOLD)
B&M Ripper Shifter With Stick
Cloth Gray Manual Front Seats (Rear Seats Removed)
98+ Center Console
Pioneer Headunit With Polk Speakers (SOLD)
Autometer Shift Light & Oil temp Gauge
LT1 Scanmaster
Battery Relocated to Rear Passenger Seat
Unbalanced Engineering PHR relocation kit
LCA Relocation brackets
Tubular SFC's
Pics: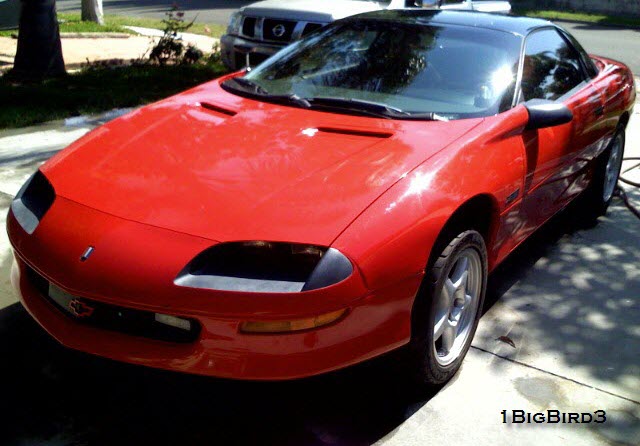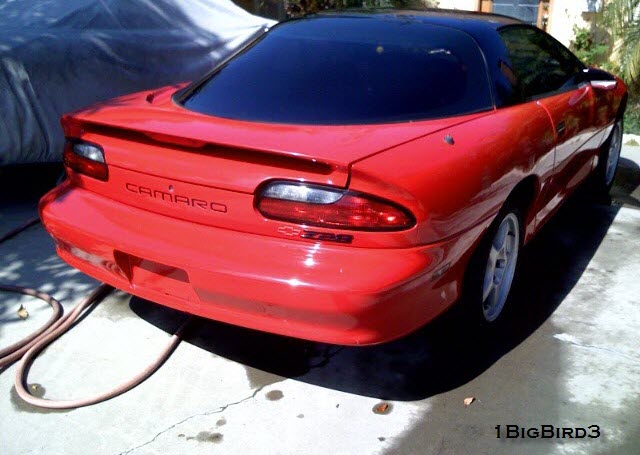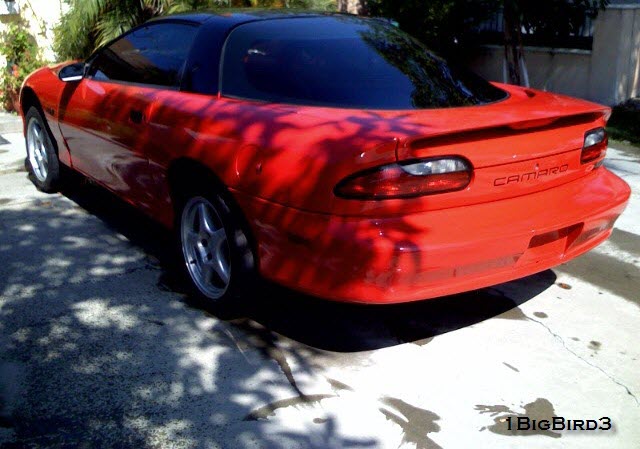 ---
Last edited by 1BigBird3; 07-04-2012 at

04:51 PM

.

05-30-2012, 07:59 PM
Staging Lane
Join Date: Dec 2008
Location: Elizabethtown, PA
Posts: 94

---
Hey, i would really like a price on the tunnel brace mounts (not the actual brace, just the mounts that are spot welded to the underside of the floorpan). For your reference, they are very close to the front seatbelt latch reinforcement plates. If you need a picture or anything let me know. You will need to figure on about 20-30 minutes to cut them out and everything, or less if you have a good drill and ~3/8" drill bit.... or just cut the entire section of floor out if that's easier for you. Please get back to me as soon as you can, i've already asked a few others for this part as well, and would like to get it soon! Thank you. They weigh about 1-2 lb or so together, depending on your method of removal (for your shipping estimate). Thank you! You can pm me a reply if you like, i'll be sending you one of those as well shortly.

07-04-2012, 04:40 PM
Staging Lane
Join Date: Feb 2005
Location: $oCal Goodne$$
Posts: 56

---
Hi Tolley's94z28,
I'll sell the Slave/Master Cylinder setup for $60 plus shipping. PM your zipcode and I'll get you a accurate quote ASAP!
Shift **** was just sold!
I do have a B&M Ripper Shifter With Handle I'll sell for $125 plus shipping if interested!
Thanks for looking!

07-11-2012, 08:27 PM
Staging Lane
Join Date: Feb 2005
Location: $oCal Goodne$$
Posts: 56

---
Slave/Master Cylinder setup SOLD!!!

Thanks!



Hi Uwilllosetomy93lt1,

Unfortunately they both have a small hairline crack that has allowed condensation to collect on the reverse light part of the tailights. They still look great and are very hard to see but I like being honest. The only time you will see the condensation collect is in the early cold mornings. If still interested I'd let them go for $80 shipped to your door.


Thanks for looking!