Race seat(sparco,momo,recaro)

04-22-2009, 08:04 PM

Race seat(sparco,momo,recaro)
---
Pretty simple im searching for a set of racing seats for my firebird.Of course it would be a good thing with the matching seat track/brackets.

Im 6 foot 3 inch with a 36-38 waist.

Thanks

Eric

04-24-2009, 09:27 PM
TECH Resident
Join Date: Sep 2007
Location: Miami, FL
Posts: 962

---
i have these for sale. they are custom fiberglass road racing seats. only 12lbs each with the covers on them. they are the most comfortable race seats ive ever sat in. they have a comfortable layback, and are leather and suede. pm me if your interested.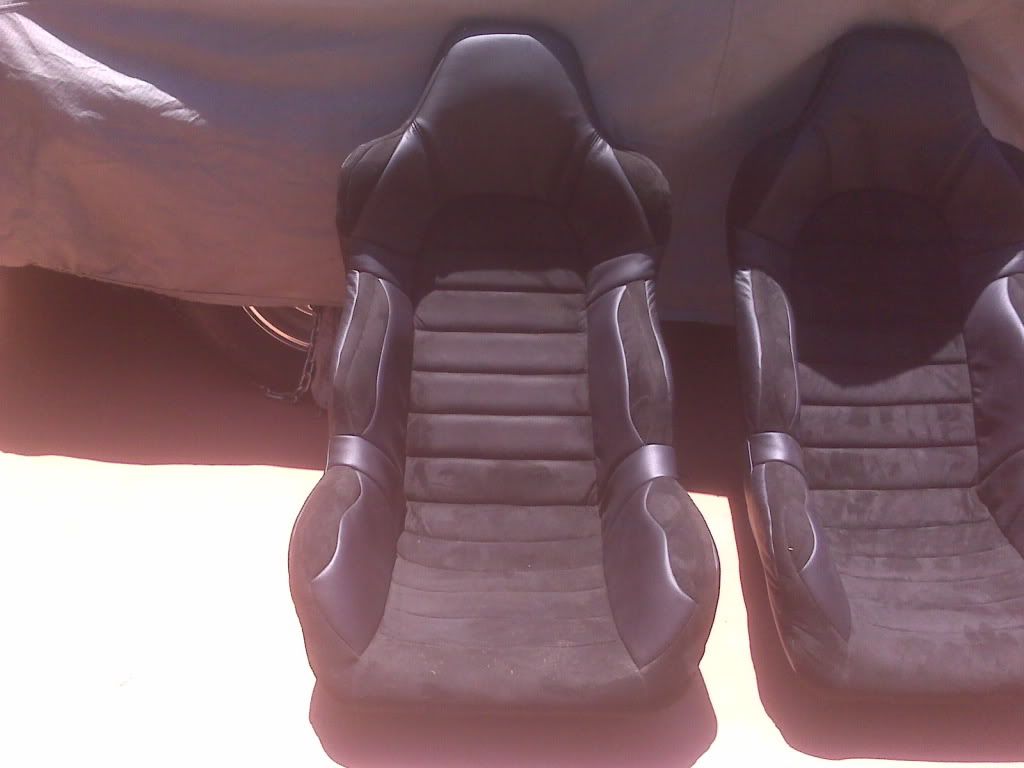 04-25-2009, 12:37 PM

---
Thanks for the offer but i ll pass
If this can help anyone im searching something that looks like the momo street racer gt(this one would be perfect)but something in that range would be great.Would also be happy with some light weight fixedback racing seats but confortable enough for my size
Thanks
---
Last edited by always faster; 04-25-2009 at

12:42 PM

.