Where we are at with the PatriotDream.org Camaro

10-27-2008, 07:05 PM
TECH Apprentice


---
Nope. I have no idea how, but he doesn't!
Got some more good stuff. Hurst donated a shifter and install kit for the Super T-10!

Now I'm off to watch my Phils win the World Series!

01-02-2009, 08:06 PM
TECH Apprentice


---
Sorry for the long delay, guys! I'll have some more pictures soon.

I gave Shawn the car for Christmas and he LOVED it. He can't stop talking about it and is unbelievably thankful to everyone who helped out.

He immediately made some phone calls and found someone to do the metalwork on the car, and last Saturday we took it over and dropped it off to get the work done.

The engine should be done by the end of the month and the body should be done shortly thereafter. Then the paint comes and the car starts assembly!

04-12-2009, 08:36 PM
TECH Apprentice


---
Sorry for the long delay, guys. Work has been a bit slow on it, but it is coming along. The guy doing the metal work had some other work he had to get out, but he's been working on the Camaro as he has time to. He's finished up a ton of it. The trunk floor is fabbed and installed, the rear has been minitubbed 3", the rear seat area has been all fixed up, and he's now getting into finishing up the final welds, cleaning up some of the welds, filling in some seams, fixing a bunch of the gaps and things on the car, and basically getting it ready for me to start getting it ready for paint once it gets back to my shop.
Here are the pics!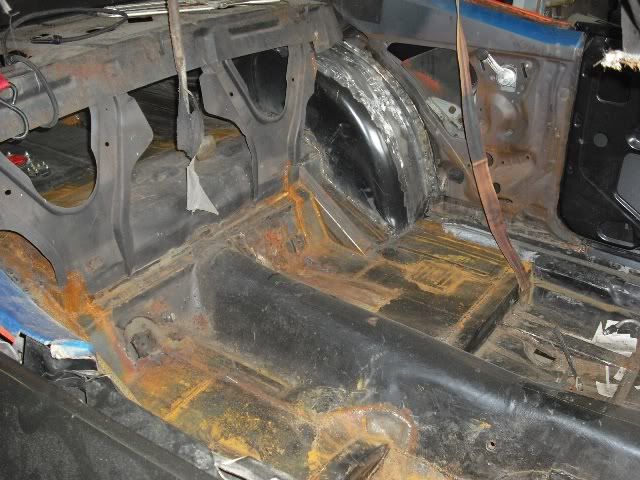 And a picture I forgot to share with you from when I gave the car to Shawn

11-10-2009, 07:41 PM
TECH Apprentice


---
Sorry for the long delay guys, took a long time to get it back from metal work.
Shawn and I ground down the entire interior and trunk and got it in primer. We worked a little on the underside, but need to do a bunch more and spray some primer on it.
Kirker Automotive donated all the primers, clears, and Viper Red paint for the car.
Hopefully we can find someone to do the body work and paint for us, that's the last thing we need before we start assembling it! We're going to continue to try and do the body ourselves in case we can't find anyone, butwe could get it done a lot faster if we found someone.
Pics of it primed and on the AutoTwirler rotisserie!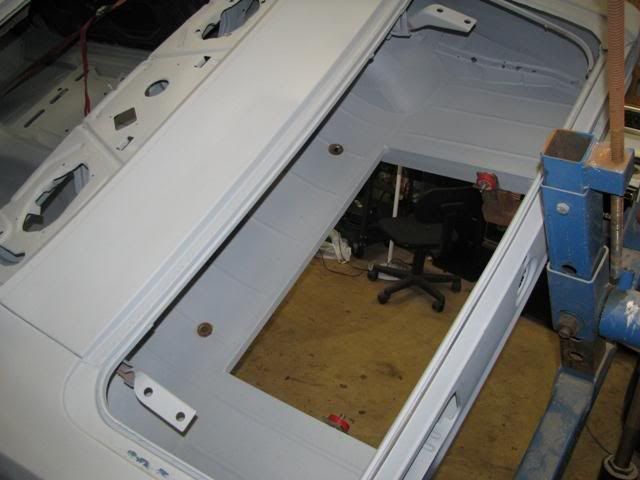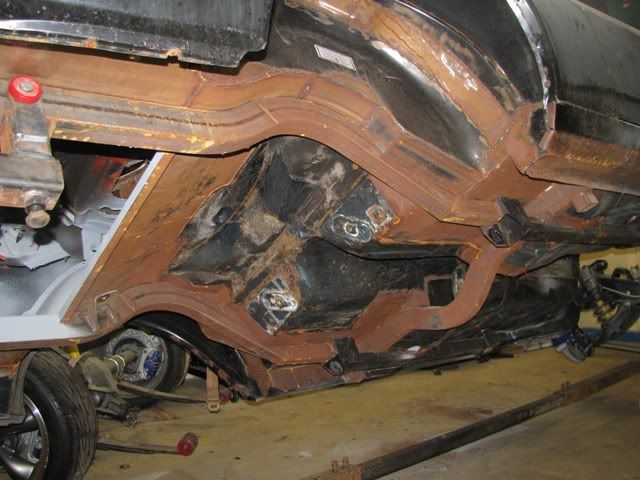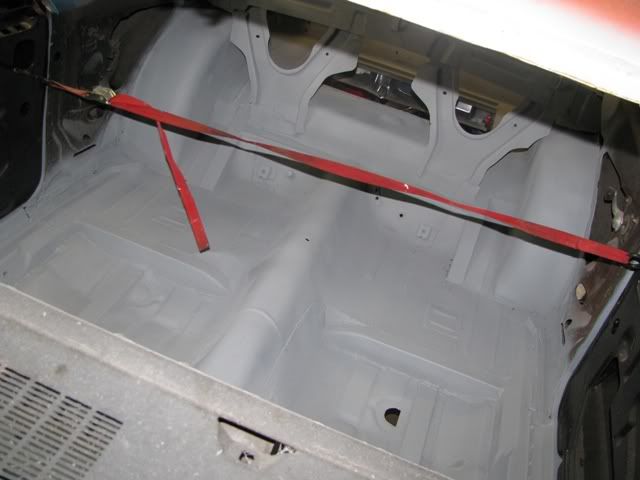 11-11-2009, 11:44 AM
TECH Apprentice


---

11-18-2009, 09:27 PM
TECH Apprentice


---
Another quick update! A guy on the FBN board has donated all the body and paint work! We're going to take the car down to him in the next few weeks. He's going to do all the finish welding, clean up all the body, straighten it, and spray primer and paint. It'll be ready for assembly when it gets back!

The end is in sight!

12-11-2009, 06:09 AM
TECH Apprentice


---
My camera was being stupid and wouldn't take pics when I got it to the shop, but here it is heading out! The guy working on it is going to send pics as he gets progress done!

01-29-2010, 11:46 PM

07-09-2010, 03:33 PM
TECH Apprentice


---
Sorry everyone, I didn't mean to be scarce. Things have been crazy around here, my wife and I just had our second kid last Friday, so the last 9 months have been a blur. Shawn and I have been working on getting things together on the car so we can finish it up in time for show season next year hopefully. We're all hoping that by that time, he'll get a transfer to Ft. Bragg so they'll be closer to us and we can hit the shows together too!
Anyway, here's an update. The rear quarter panel needs a new skin. I saw that it was kind of out, but I'm not a body man so I wasn't quite sure. Harry saw it and said he'd rather replace it to be sure it looks perfect. We're having some new Goodmark panels headed his way (quarter skin and trunk kid) so he can get those squared away.
Here's some pictures of it. You can see the difference in where the body line should be and where it is now.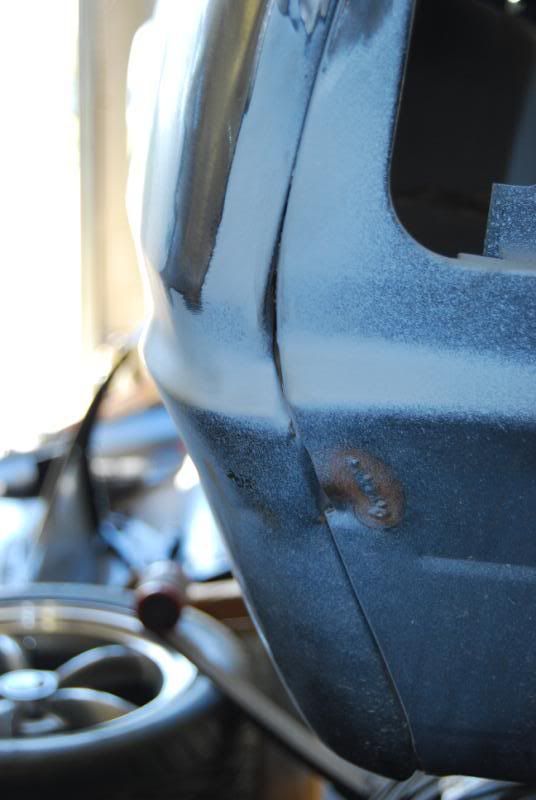 They also finished up some rust repair on the door window channel.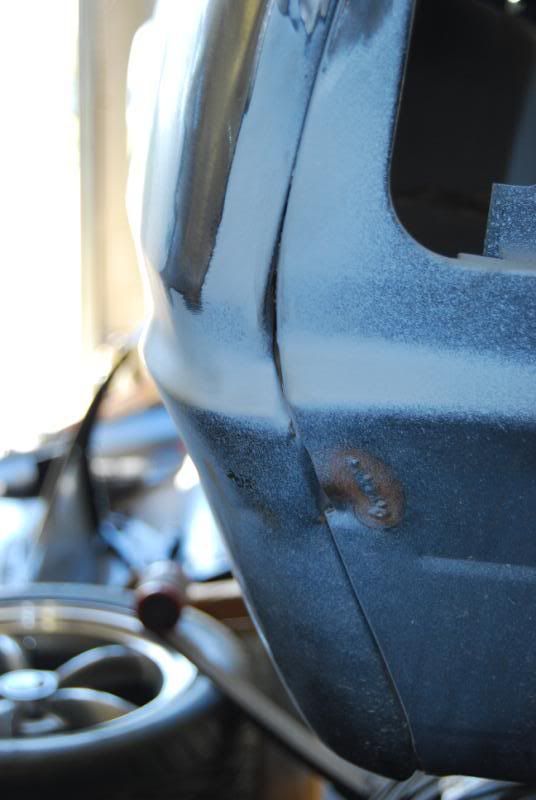 I'm hopefully going to be picking up the rebuilt ST-10 4-spd from Tick Performance soon, and hoping the engine will be finished soon. Hey was working on it, but I haven't been by to check the progress recently. I'll hopefully find something out there soon too.
We are also going to be rolling out a new webpage soon. Now that the car was given to Shawn, we're going to take the focus from building it for Shawn and more towards trying to use it to raise money for a disabled veterans foundation. I'll keep everyone posted on that front. Should be relatively soon.
Thread
Thread Starter
Forum
Replies
Last Post
Introductions & Greetings
Pontiac Firebird 1967-2002
67
,
autoteirler
,
breaks
,
camaro
,
craigslistorgcamaro
,
engine
,
hrt
,
ls1
,
ls1org
,
mount
,
org
,
patriotdream
,
problem
,
raleigh
,
rebuild
,
transmission