So, we'll offer three different styles of rod ends, multiple combinations and it will all come in BARE METAL with the option for us to ship straight to Silver Ghost (for powder coat in almost in any color you want) for an extra $35...
The tube will be an 1 1/16 OD DOM with a .1875 wall. which is a little
thicker than most companies. but these are for street cars, and being just
a little big will help the daily drivers out...
Here's some pics: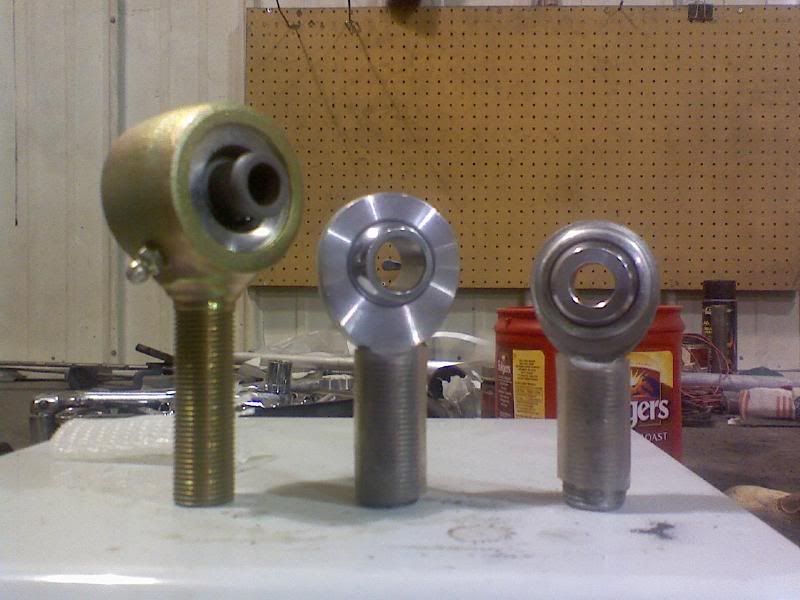 Red powdercoated in this pic...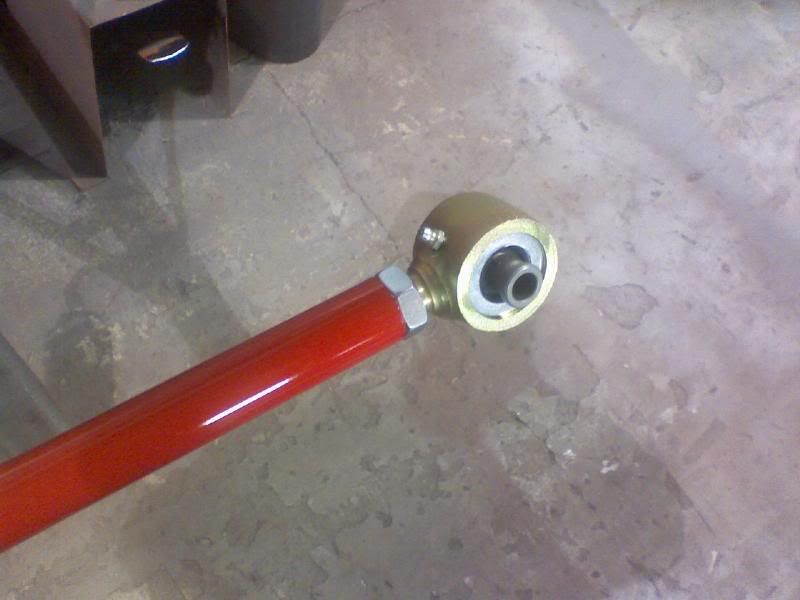 Looking at the above pic, labeling the rod ends left to right J B A...
CMR8-12T/CML8-12T(street style. call them rod end "A")
XMR8-12/XML8-12(streetable, but more race friendly. call them rod end "B")
Poly Joint(very streetable, and rebuild able, best bang for the buck, call it rod end "J")
Prices and combinations...
A-Tube-A = $160
A-Tube-B = $175
B-Tube-B = $190
A-Tube-J = $210
B-Tube-J = $220
J-Tube-J = $260
All are made to order. These are all introductory prices and they INCLUDE SHIPPING so get them while they are cheap

!!!
If you want a set just paypal the correct amount to
[email protected]
and be sure to put in the note the style you are ordering... Happy Holidays