Year: 2000
Make: Pontiac
Model: Grand Prix
Price: $5500
Mileage: 108000
Private or Dealer Listing: Private Listing
Location (State): NY
Color: Blue
Transmission: Automatic
Drivetrain: Front Wheel Drive
LS Engine?: Car has LS engine

The car is a navy blue 2000 Grand Prix GTP with leather, heads up display, heated seat, and sunroof. Current mileage is 107,638. The exterior is in good shape overall with some minor scratches on the driver side from getting in and out of the car with a knife clip hanging out of my pocket. The worst blemishes are a minor crease/scrape (about a half inch wide by 5 inches) on the passenger side where a car brushed against me in a parking lot and some minor paint bubbling/rust formation on the driver's side under the gas door (common W-body issue in the NE). The paint still looks great and the color gets a lot of compliments. The interior is in great condition with no rips or tears in the leather/carpet. Carpets are in great condition with no stains or worn through spots. The car runs extremely strong and the transmission shifts smoothly. No 12 year old car is without issues, so here are the current things I am aware of:
-The previous owner had HID lights installed in the foglights. Both ballasts eventually worked loose and dragged on the ground (and fell off), causing them to stop working. So, the fogs are currently inoperable (housings are still installed) and will need new bulbs installed/rewiring. I have a few sets of stock foglight housings that would be included with the car for free.
-The ABS light is on and I am guessing the car will need a front wheel hub. Cheap repair but it is causing the light to be on (replacements can be bought at
http://zzperformance.com/grand_prix/...=837&catid=138
for only $70 bucks.
-The P/S pump whines a bit on startup but eventually goes away. Steering still works fine and the fluid level is where it should be, but it's worth mentioning.
-Minor exhaust leak somewhere in the crossover pipe
Performance Parts:
105# springs
Modded retainers
Satin Ceramic TOGs
ZZP Stainless Steel TOG Downpipe
ZZP MPS w/ 3.0
ZZP SS Intercooler w/1" spacers
ZZP XP Cam (Comp Cams)
North Star Throttle Body
Thrasher CAI w/ 9" k&n cone filter
DHP Custom tuned PCM
ZZP Upper Motor Mounts
ZZP Mini-AFC 2.2
42.5# injectors
Ported and Polished M90
Machined intake
Alternator rewire
Fuel pump rewire
Autolight 104 plugs
Water pump underdrive pulley
Glasspack resonator
Borla ProXS mufflers with stock piping
Exterior/Interior Mods:
-SLP Gen 2 spoiler
-17" 2004 Comp G rims
-BF Goodrich g-Force Sport 225/55ZR-17
-Silver Pontiac Inlays
-Silver "GTP Intercooled" badges
-Diamond Audio speakers
-Prestige Remote Start
-Black Street Scene upper grills (also have lowers, but not yet installed)
I bought this car for a daily driver and it has been fun and extremely reliable. All modifications have been installed for many miles according to the previous owner, so this is a proven and reliable setup. The great thing about these cars is that replacement parts are very cheap and they are easy to work on. The only reason I am selling is to get something a little more tame/quiet. I'm in no hurry to sell the car, so lowball offers will be ignored. However, I am open to negotiating the price a bit. $5500 or best offer. Car is located in Syracuse, NY.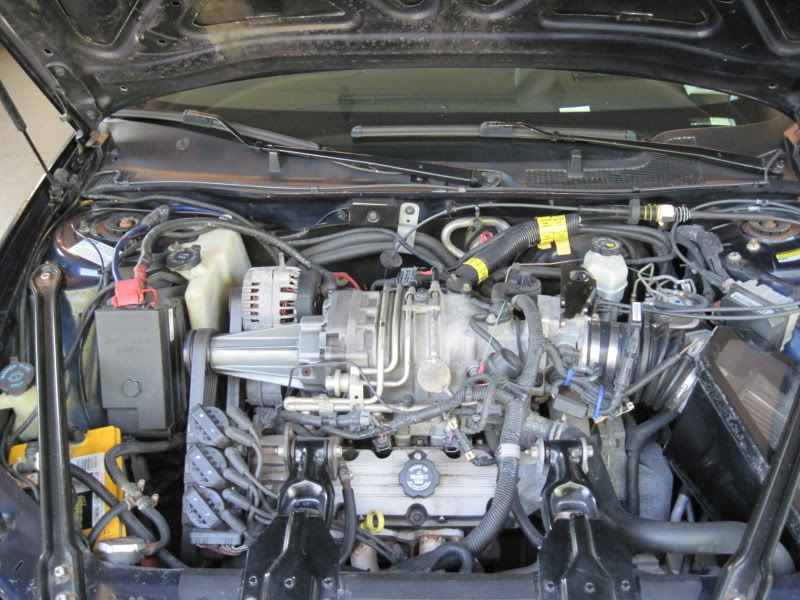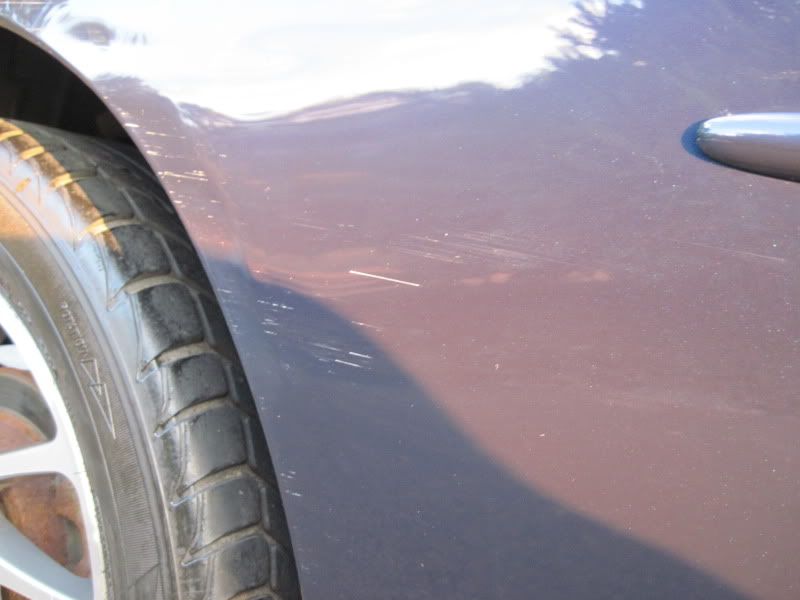 Dash is apart because I was in the middle of reinstalling the factory CD player.