1998 Camaro Z28 Roller with extras

09-23-2013, 01:56 AM

1998 Camaro Z28 Roller with extras
---
Year: 1998
Make: Chevrolet
Model: Camaro
Price: $3200
Mileage: 1
Private or Dealer Listing: Private Listing
Location (State): IL
Color: White

I'm selling my 98 Camaro Z28 rolling chassis. I originally bought it to put an iron block in but I haven't had any time and I found a turn key car I want. I have a few parts I purchased for the build I will sell with it. I have double adjustable panhard bar and single adjustable lcas, weld in subframe connectors, 300# qa1 front springs and ws6 rear springs. I was told the car had 3.73 gears in the stock 10 bolt. Also included in the sale is 15x8 rear and 15x3.75 front racestars wheels powdercoated mirror black. The car has leather interior and currently the interior is out because I was going to have a cage put in it. I am going to include the 8.50 cert cage by mwc with swing out kits by s&w. A th400 transmission crossmember is also included. I'm sure I'm forgetting some things, and if you have any questions just ask.
The only bad is that when I was pulling the interior the dash pad cracked and the windshield in the car is cracked.
I have the clean and clear title in hand for the car.
I'm asking $3200 with wheels cage and all but I will take money off without certain parts. I can put the interior back in the car if wanted. Any offers are considered. And I would do trades. Text or call 217-653-0336 if you are interested. Thanks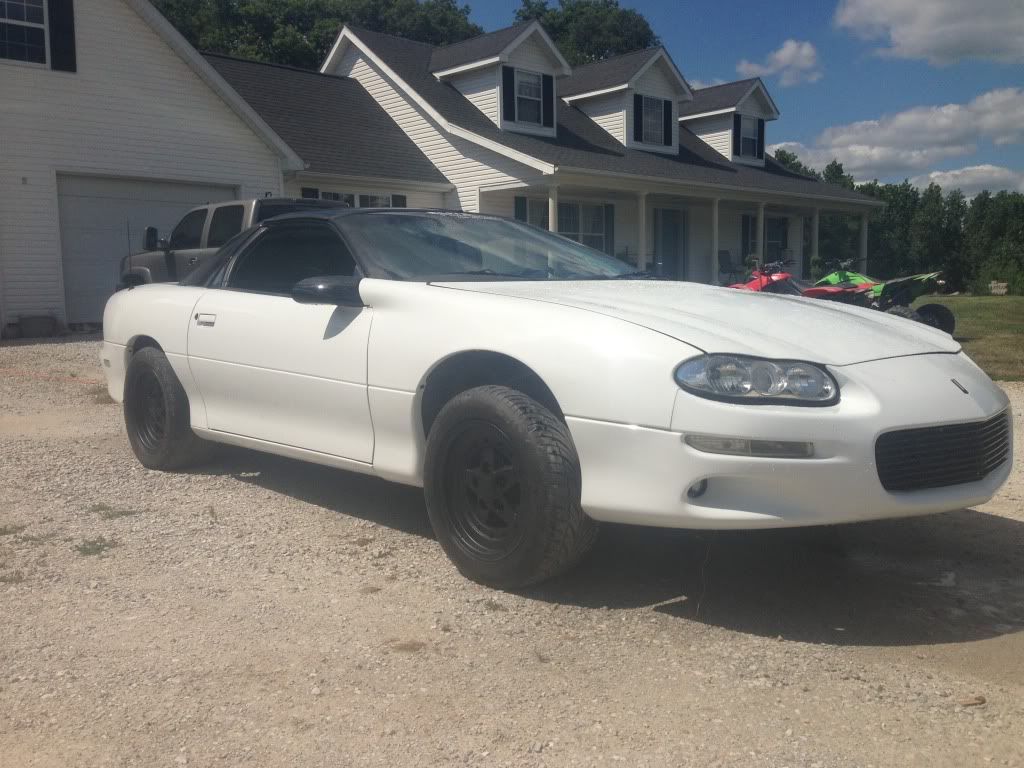 10-04-2013, 12:43 AM

---
Alrighty guys. Willing to sell anything seperate. Or package deal

Roller(no harness, motor, trans, or ds)-$1100
MWC 8.50 MS Cage with S&W swingouts-$500
Racestar wheels powdered mirrored black, 15x8 rears and 15x3.75 fronts- $750
Founders Double adjustable Panhard bar and Single adj. LCAs-$160
Front 300# QA1 springs and rear ws6 springs-$100
TH400 Crossmember with torque arm mount-$225