2000 Trans am WS6, bolt ons/bolt ins, 66k miles

09-29-2013, 07:26 PM
2000 Trans am WS6, bolt ons/bolt ins, 66k miles
---
Year: 2000
Make: Pontiac
Model: Trans Am
Price: $11000
Mileage: 66668
Private or Dealer Listing: Private Listing
Location (State): TX
Color: White
Transmission: Manual
Drivetrain: Rear Wheel Drive
LS Engine?: Car has LS engine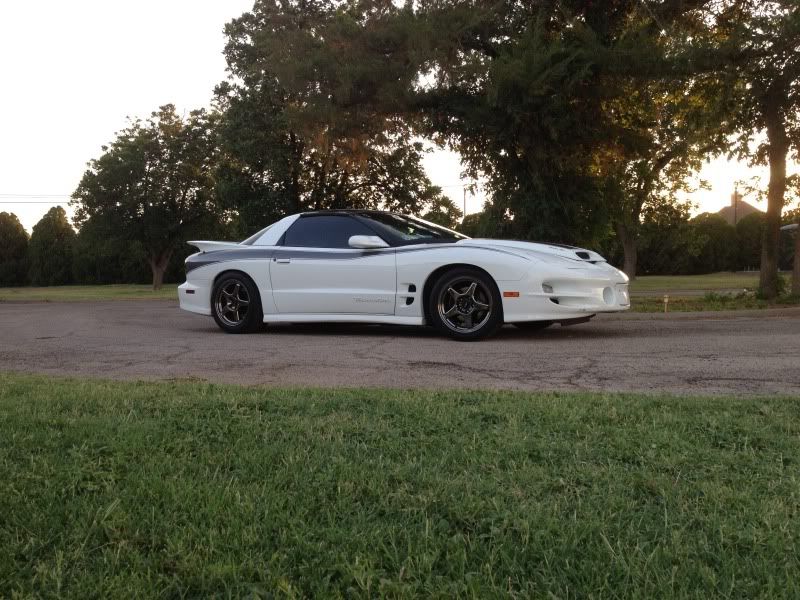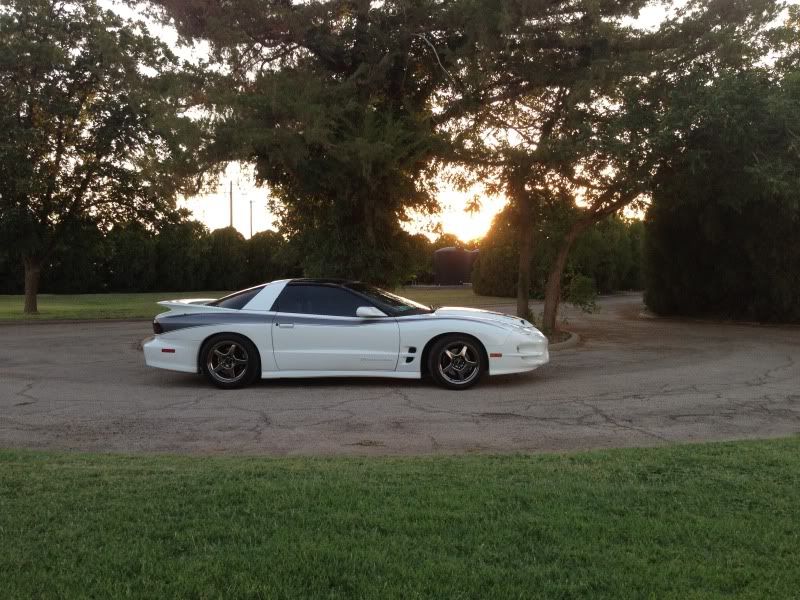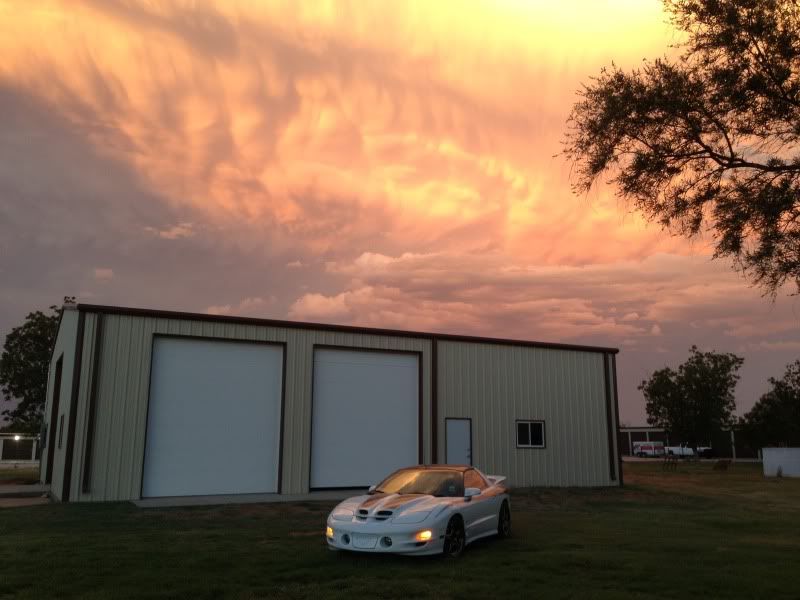 I've owned this car for 9 years but i need to sell it to finish my other build. Not looking for trades at this time. This is a REAL ws6 car. It has stock heads that have never been off the stock bottom end making it a true cam only car. tan and black two tone interior. 6 speed manual. 66,668 miles. Call or txt 432-528-1171
ENGINE
- Custom tune,
- Lid/Smooth air bellow
- 160 degree sbc Thermostat,
- Meziere electric water pump,
- Ported/descreened stock MAF,
- FAST 90/90,
- Ford SVO 42# injectors,
- MTI X1 Camshaft; 230/227, .591/.571, 112 lsa,
- MTI Chromemoly Pushrods,
- PRC Dual Valve springs, titanium seats and retainers,new valve seals,
- LS2 Timing Chain,
- TSP Ported Oil Pump,
- ASP 25% Underdrive pulley,
- MSD Wires,
- AMW billet aluminum PCV catch can,
- Hooker Super Comp Ceramic Coated Longtubes,
- Custom built stainless 3" true duals,

Suspension/Chassis
- Bilstien shocks and struts,
- Hotchkiss lowering springs(THIS CAR IS LOW),
- UMI weld in subframe connectors,
- UMI adjustible lower control arms,
- UMI adjustible panhard bar,
- UMI strut tower brace,
- BMR full length adjustable torque arm and BMR tourqe arm relocation cross member,

Paint
- Custom painted stripes,
- Side molding delete,
- 'Pontiac' rear bumper inserts,

Drivetrain
- Textralia Z-Grip clutch kit and balanced 18lb steel flywheel,
- New clutch master and slave cylinders,
- Hurst short thro shifter with Hurst T handle shifter,
- Skip shift eliminator,
- Powerstop slotted front rotors,
- Painted calipers with silver Trans Am decals
- SLP Line Lock,

WHEELS/TIRES
- AFS Black Chrome ZR-1 replicas 17" x 9.5" for the front and 17" x 11" for the rear. The 17" x 9.5" are a +38mm offset and the 17" x 11" are a +36.5 mm offset.
Tires are 285 45 R17 Continental Contisport Extreme Contact up front and brand new 315 Nitto 555's on the rear

THE BAD.
- There is a small hole in the lower AC line from rubbing on the front swaybar so you'll need to patch it or get a new line to have AC. It still works but you can hear something leaking from that tiny pinhole in the line so I never turn it on.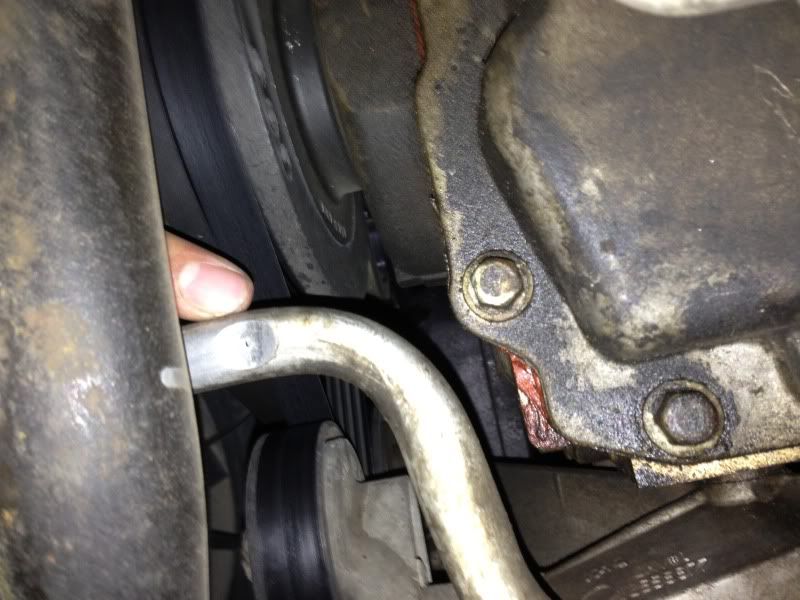 - The 6" flip out screen has a lose wire or something so it turns off sometimes but the speakers work fine when the deck stays on. Will include a factory deck if you want.

- Oil drip from drain plug.

AND THE UGLY
Unfortunately, an oilfield truck kicked up a 12" piece of a 2x4 which hit my front bumper. Thankfully the car was not damaged but the impact chipped the paint and put these ugly spider cracks throughout the paint on the bumper and license plate cover. The drivers side ground effect also needs to be repainted because I accidently hit it with a jack and chipped the paint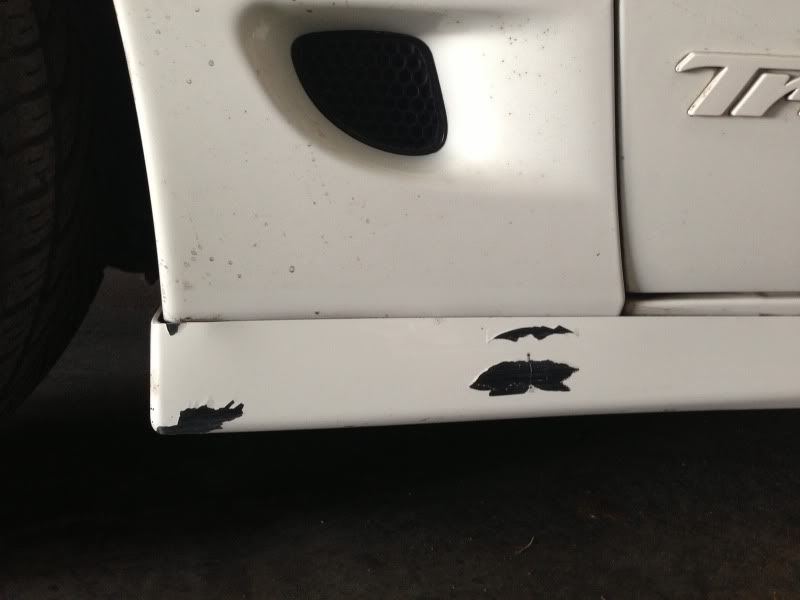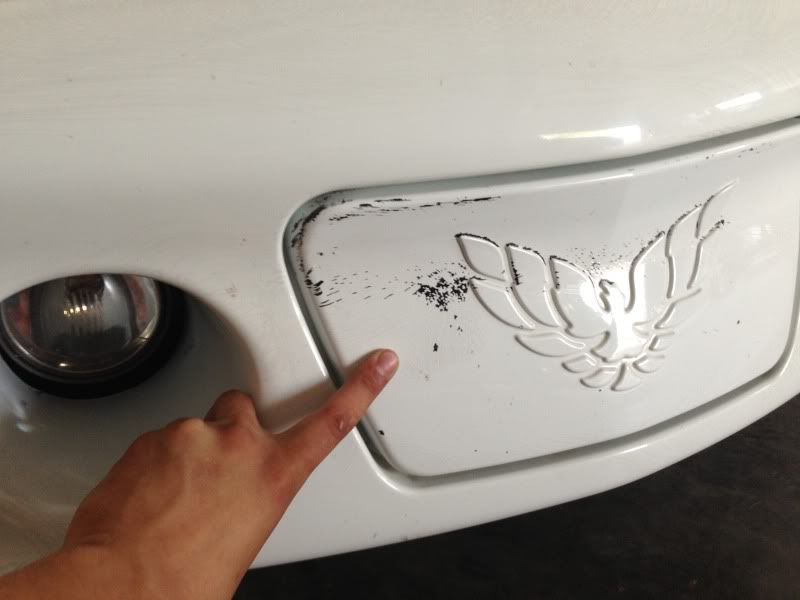 - There's a rip in the drivers seat.
n