1962 Nova LQ9

02-20-2010, 01:28 AM
Staging Lane
Join Date: Feb 2010
Posts: 59

1962 Nova LQ9
---
Ok, pretty new here and to the LSX seen. I'm getting ready to put an LQ9 in my 62 Nova and need some help with questions I can't find answers to. Here's what I have so far: I have an LQ9 with L92 heads, LS3 intake SLP Cam with matching springs, etc.

My main dilemma right now is about the wiring. I was planning on modifying my own harness from the 04 Escalade the motor was pulled from. I also want to use the ECM from the same truck. The problem I'm running into (from lack of knowledge with computer cars) is if I can use this computer for this combo. Can I modify the harness for the combo I have chosen, like the LS3 throttle body? The original throttle body obviously has 2 connectors and the LS3 has one, not sure why. I know I can change the injector plugs and think I can make everything else work, just not sure about the ECM compatibility. Any help would be greatly appreciated. Thanks

02-21-2010, 11:24 AM
TECH Fanatic
Join Date: Dec 2001
Location: LV NV
Posts: 1,116

---
Basically, you want to use the pcm that matches.....

1. crank sensor (black connector is 24 tooth) grey is 58....It changed around 07 but check if there is any question regarding the true idenity of the engine.
2.throttle body....if its a drive by wire tb you want a drive by wire pcm. If you have a cable operated tb use a cable pcm orientated pcm.

(There is a way around this, I ve done it but its better just to keep it staright from the get go)

I use custom harnesses....way way way easier. There is a guy in AZ that can do a custom harness....for under 400.....Ofcourse options exist and its eay to spend more.

I would use the existing pcm, get a harness made and use a cable tb(if the 04 escalade ws originally cable?) (I thought 04's were)....done.
hth....

02-21-2010, 11:53 AM
TECH Junkie
Join Date: Dec 2007
Location: St Louis
Posts: 3,508

---
The 04 escalade has DBW and a TAC module. I hope you got the pedal and module with it if you want to keep DBW. Your best bet is to have Speartech or another programmer to set up a wiring harness and program that will work with an LS3 DBW TB & TPS and your current TAC module/pedal.
If you go manual, you'll need it reprogrammed to add a IAC.
Either way, I dont think there's a "bolt on" solution. Using an LS3 computer/harness wont work either, as pointed out the reluctor wheels is an issue.
BTW, I've got an 02 LQ9 and was looking at the same upgrade. I ended up keeping the heads and added an LS1 intake.
---
Last edited by garys 68; 02-21-2010 at

12:10 PM

.

02-21-2010, 06:25 PM
Staging Lane
Join Date: Feb 2010
Posts: 59

---
Thanks for the replies. I know for sure that the motor came out of a 04 escalade, so it was definitely a DBW. I ordered a Monte Carlo throttle pedal assembly, hopefully it will work. Yeah, the more I look at it. the more I am thinking of a custom harness...probably not worth the aggravation. But I'm glad to hear that the computer might work.
Does anyone know if I can't flip the LS3 throttle body over and run it upside down? I can't think of any reason not to. It won't clear the water neck on the water pump the way it is.
Hear are some picks of the work I'm doing until I get all the motor stuff figured out, I built made some new frame rails and started a mini tub.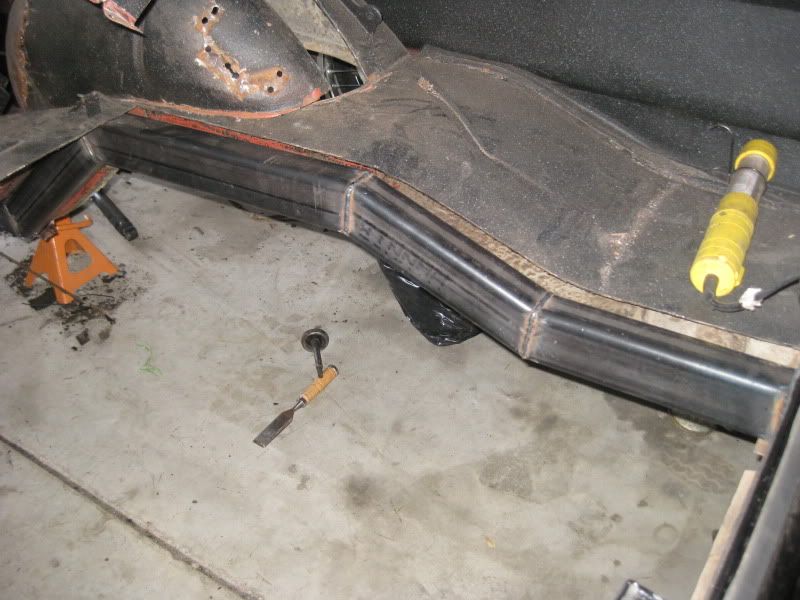 This is what it looked like before I started. Took me a while to decide if I should do it...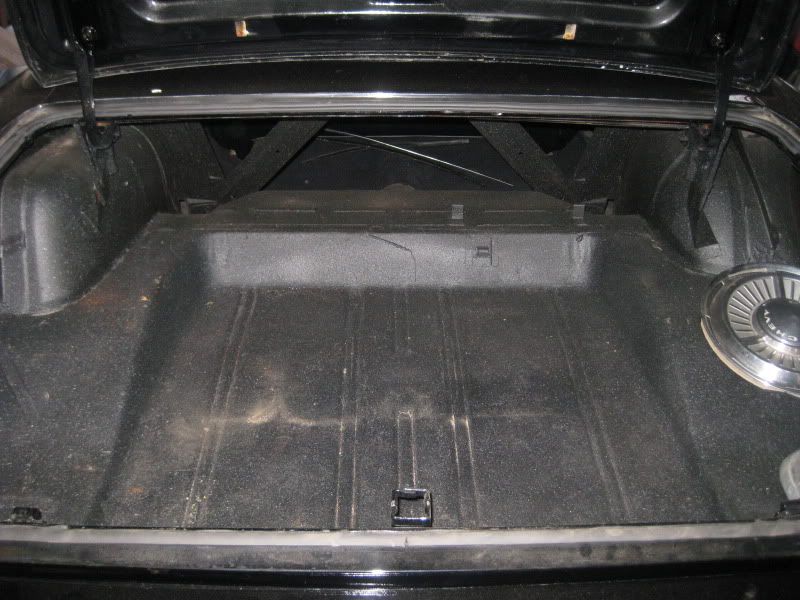 02-22-2010, 12:04 PM
TECH Junkie
Join Date: Dec 2007
Location: St Louis
Posts: 3,508