Making an airbox??

05-11-2010, 07:43 AM

Making an airbox??
---
I am going ITB, and i have 2x 4" cold air feeds from the air box to the TB or will be new air box.
The chokes are 8x 55mm, what size hole should i be looking at to make sure there are no restrictions? will make no more than around 550rwhp, there must be a calculation to work out airflow=horsepower???
At present it breathes through a NW 90mm TB as below.
It now has a FAST but its the same principle.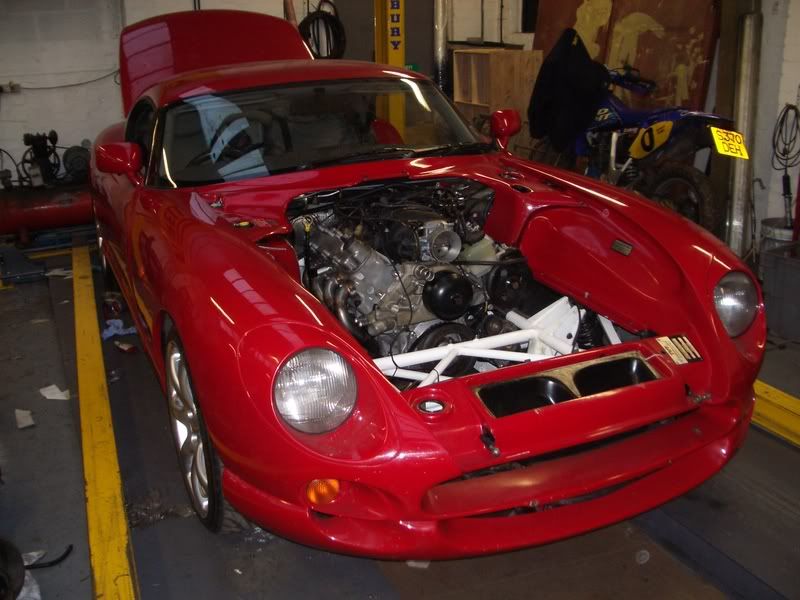 ---
Last edited by lstvr; 05-11-2010 at

07:50 AM

.

05-11-2010, 09:51 AM
10 Second Club
Join Date: Mar 2004
Location: Ontario, Canada
Posts: 1,729

---
I can tell you one thing about the Harrop 55, it is a huge choke point.
I have it on my motor and we did not make anywhere near the power I expected. We did do some flow bench work and found some big restrictions in it. When mated to a TEA 245 shaped port it only flowed 270ish CFM. We ported it, port matched it and added some custom throttle shafts I designed and we picked up over 48cfm. The port matching picked up 22cfm, the porting added about another 14cfm and the throttle shafts added another 12cfm.
When I bought my intake used it came with a set of plenums that would not work for my car, but a spent a few weeks learning about fiberglass and modified them to fit my car. I use a 4" inlet like you want. Hope the pics give you some ideas.
Here is a link to a bunch of pics of the work I did this winter and the plenums.
http://cid-6fae0ec71cef8d21.skydrive...%20and%20Heads
http://cid-6fae0ec71cef8d21.skydrive...aspx/Enginebay
I should have the motor up and running again shortly to see if we made any significant gains.
Good luck!
BTW I love the TVR's, such a cool car.