Changing Interior From Tan to Black

02-24-2007, 10:40 PM

Changing Interior From Tan to Black
---
I have been thinking about doing this for a while, I hate the tan and black combo on the interior of my car. Now that I have decided on this, how exactly do I go about finding the same black color to match my dash? As far as the actual painting, do I have to prime them or do any prep work? Can I just start spraying and lay a couple clear coats over that? I'm just trying to get as much info as I can to avoid trashing my car, any experience or pics are appreciated....

Thanks.

02-25-2007, 03:04 PM
Shirley Temple Drinker
Join Date: Oct 2005
Location: IL
Posts: 3,333

---
just spend the money and buy new panals out of a car thats already got a black int. I went with the paint route and it was horrid after a few months...
You need to buy;
Door Panals
Carpet
Head Liner
Sun Visors
Seat Belts
Seats
you can either buy, or paint the following;
Sail panals
Rocker's
Rear hatch panals
Hatch Trim
Dome Light...
Heres What I started with
Heres what it is now...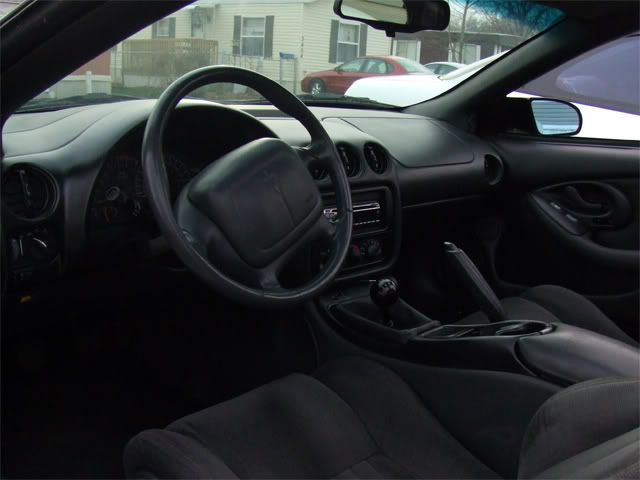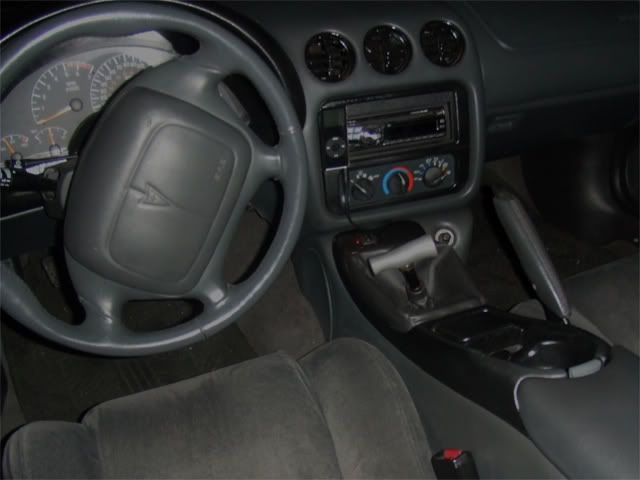 02-25-2007, 03:45 PM

---
I know I have to buy the carpet and headliner and all that stuff, but what was so bad about painting the panels? And how did you go about painting them, did you put on a clear coat?

02-25-2007, 04:09 PM
Shirley Temple Drinker
Join Date: Oct 2005
Location: IL
Posts: 3,333

---
I used Krylon Fusion paint for plastics. It doesn't require a primer, and no clear coat. The paint looked great at first, although it was too glossy for my likes. But after a few months of daily driving, partying, and hauling people around, they all looked like ****, scratched ect, and no amount of clear coat is going to protect them. I just found the ebony panels and swapped em out, did it the right way..