One of the biggest fears with purchasing the Curb Alert is the installation, folks are unsure how "difficult" the installation is.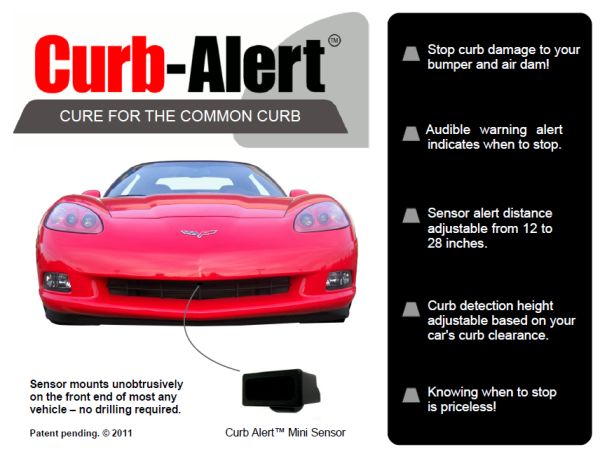 To make it easy for Corvette drivers, we just created a Corvette specific Curb Alert install package for the C6 that allows you to do the whole installation within 1 hour. Checkout the video on the page below and you can see the entire installation on a 2009 C6.
Corvette Curb Alert
This is a Southern Car Parts exclusive Corvette Curb Alert package for that has everything crimped and ready to go. Run the wires and plug it in to the fuse box under the passenger floor board and you are off and running.
Just select the Corvette Specific Package when checking out and we will "pre-stage" everything for you prior to shipping so you can install it exactly like in the video.
Video is down towards the bottom of the page....
Corvette Curb Alert Install Video
Thanks,
Jim