A couple of months ago I had Pat G spec me a cam. 226/226 .598/.605 110+4
Missed out on a chance to dyno it cause I was right in the middle of the install the last dyno day we had here. Thankfully we had a 3 day track event coming up so I got to see how the cam did there.
previous personal best on our crappy track.
First run this weekend
New personal best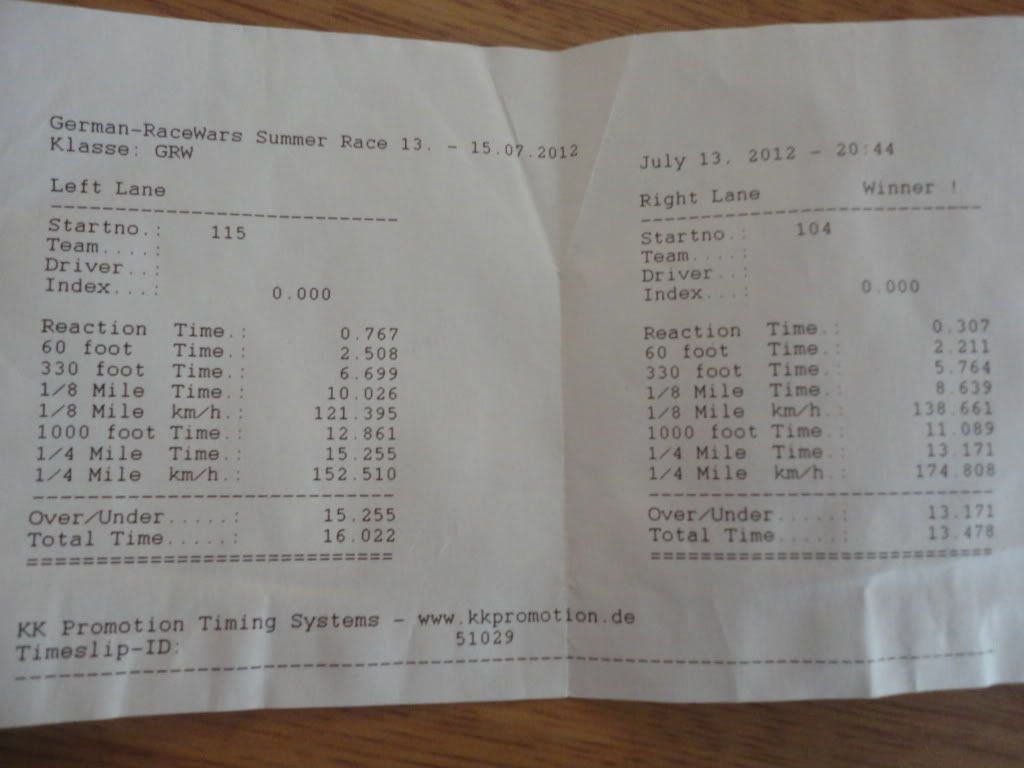 no vid for this run yet.
I picked up 6 miles per hour and shaved 8 tenths off my ET. Now I just need to get my 60 ft down. The track is horrible for that, no prep, brushed concrete, last time I was there I calculated DA @6000ft. and there's a 7meter rise between trees and traps. I can't wait to move to Texas and hit a real track!
I'd like to thanks Pat for an awesome cam and EPS for getting it ground for me! Also quick review. The Diamond Stage 2 clutch is probably the best i've ever run. Butter smooth engagement, stock pedal feel, and it held every pass. This was the first time i've been to the track without shifting issues! Thanks
[email protected]