SacCityCorvette's
Precision LS Billet Barbell
Also, coming soon for the New LT1!

The Oil Galley Barbell in your LS based engine is something that is over looked. And yet it serves a very important mission of directing oil to the oil filter. If oil leaks past the Barbell it will go unfiltered directly to the Cam Bearing, Lifters, Crank and Rod Bearings. The factory Barbell is approximately .020" to loose so particles as big as 500 Microns can leak past the factory Barbell. Your oil filter will filter out 15 to 25 Microns depend on the brand of filter. Our 6061 Aluminum Precision Billet Barbell fits with approximately .001" clearance which will let only about 20-25 Microns pass by, that same as the filter.
Another important part is the shaft of the Barbell. The oil has to flow around it to get though the oil port. Our Billet Barbell has a 30% smaller shaft for much less flow restriction.
We have also added a 1/4-20 threaded hole in the end of our Barbell for easy removal. Just screw a 1/4-20 bolt in and pull the barbell out. No more digging and prying to get the factory one out.
Better engine protection from much less and smaller particles bypassing, smaller less restrictive shaft for better oil flow, replaceable High Temperature Viton O ring and for ease of service a threaded 1/4-20 hole.
Why would you ever put the plastic factory Barbell back in your expensive LS engine build?
Fits LS1-2-3-6-7-9-LQ4-LQ9-4.8L-5.3L-6.0L-6.2L
Only $26.95
http://www.saccitycorvette.com/Billet-BarBell.html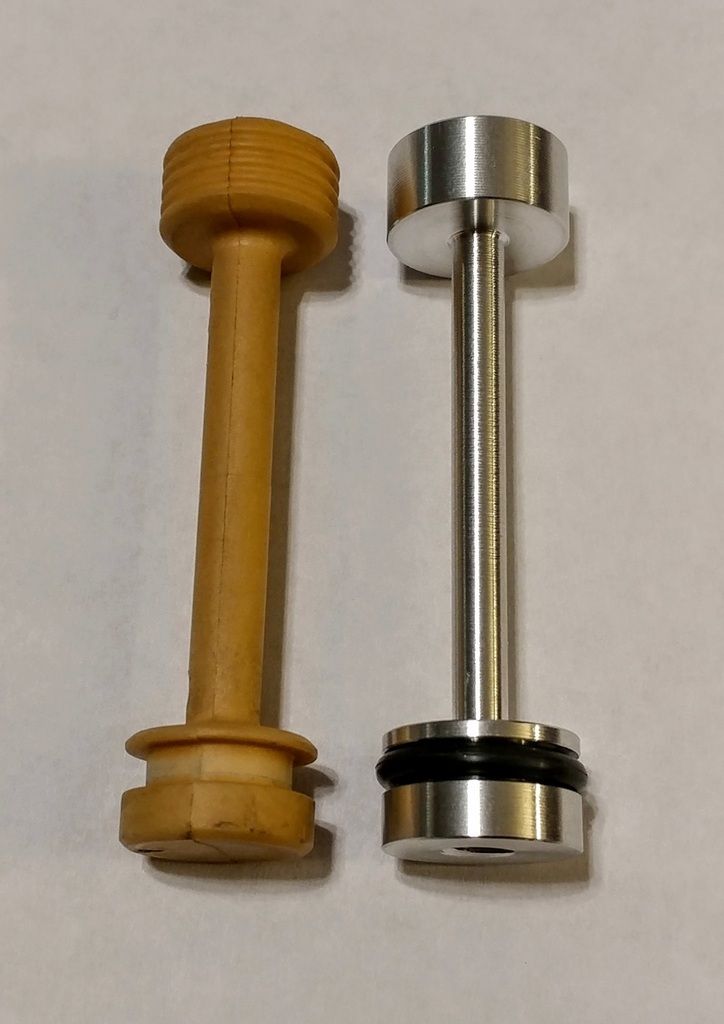 Here you can see how the unfiltered oil gets by the loose factory Barbell. Also you can see how our Barbells smaller shaft will improve oil flow!
If you don't know much about how the Barbell works check out video.
Video of how loose the factory Barbell really is compared to our billet Barbell.