I recently sold the car but anyhow the final product.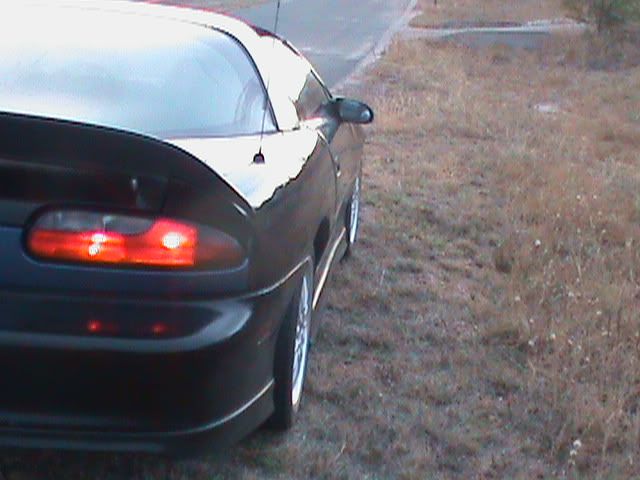 The wing is NOT a Dick Harrell Spoiler. You can buy it off Amazon.com for $127 including shipping!
Before paint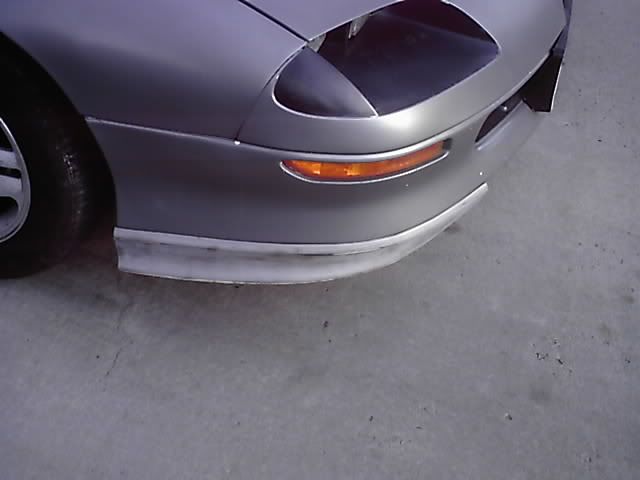 The canards found on the later RS ground effects are pretty much a bolt on. At the center point you'd have to cut a little v for better flex and afterwords drill the holes and it wraps around like factory.
In the end I'm glad I was the first to attempt this and it gave my car a one off look and with the German rims it looked even better. I highly encourage anyone with an RS or if your planning on doing this to your Z28 LT1 to not pass up LS1 ground effects. Make the little small modifcations and you could have something very durable unlike the conventional lip on the OEM RS LT1 which is proned to getting split in the center. I've even storm chased with it and have not had a single problem.
Sadly this is my last Fbody. I will be moving onto a new project.