e85 fueling stuff: 95lb injectors and 2x Walbro 255 pumps

01-28-2014, 04:22 PM
9 Second Club
Join Date: Apr 2009
Location: Joliet,IL and Las Vegas 50/50
Posts: 1,230

e85 fueling stuff: 95lb injectors and 2x Walbro 255 pumps
---
Category: Engine - Intake/Fuel
Price: $1
Part Fits: 93-02 Chevrolet Camaro, 93-02 Pontiac Firebird, Corvette, 04-06 Pontiac GTO, 04+ Cadillac CTS-V
Location (State): IL
Item Condition: Used
Shipping Information: Item Can be Shipped
Engine: LS2/LS3/LS7/L92/LS9, LS1/LS6
LS Engine?: Fits LS Engine

I'm selling my 95lb injectors and 2 of my Walbro 255(GSS340) fuel pumps. I used these with my e85 setup and they work great. I am jumping up to a much larger set of injectors and fuel pumps.
Fuel Injectors - SOLD!!
These injectors are the Bosch 95lbers/1000cc and have about 3k miles on them total. I've never had an issue with them and they are pretty clean over all. Orings are in very good shape. They also include the adapters to be used with an ls1/ls6 injector harness as was the application I used. Pics show the adapters on them. If you need the injector data I can supply you with a copy of my hptuners file. You'd need to adjust for base fuel pressure and what map sensor you'd have (fwiw, I ran 50psi base pressure on the reg and run a 3 bar map sensor).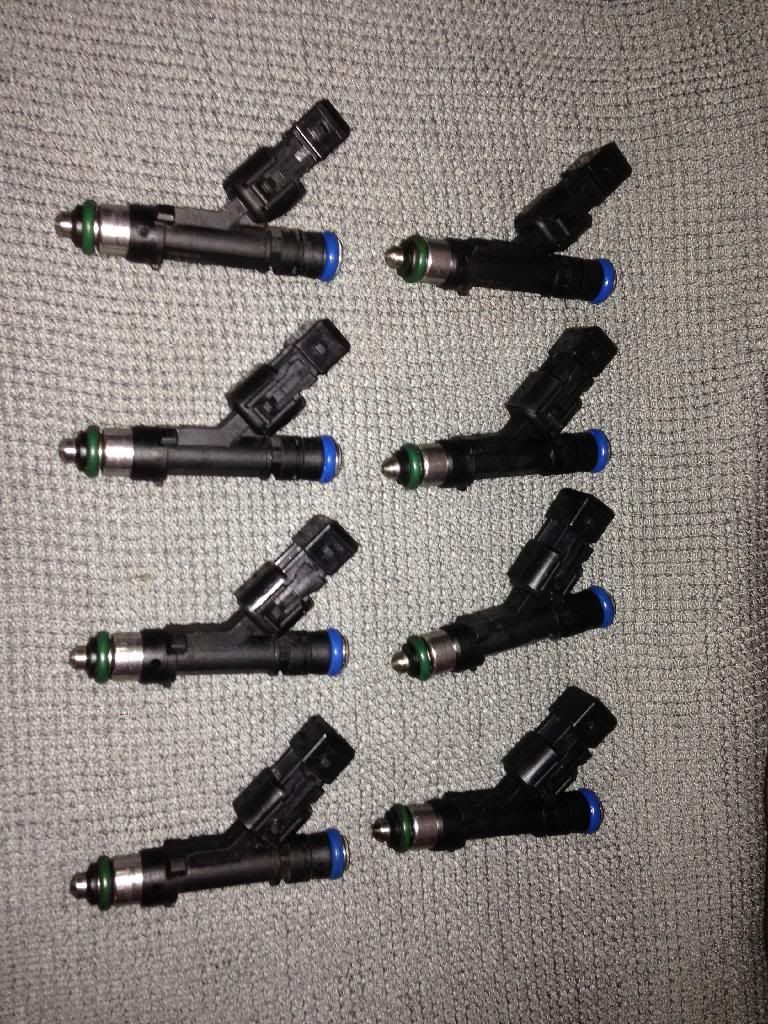 Walbro 255 pumps - $50/shipped each
The pumps have about 3k miles on them and I have had no issues with them. I got them in my Double pumper setup initially from Lonnies performance but had recently swapped 340lph pumps in place. The second pump was hooked up to a hobbs switch so only one pump ran primarily with the other pump kicking on at over 5psi.
PM me for any questions.
Thanks
-Will
---
Last edited by willizm; 01-29-2014 at

11:13 AM

.