A few fellow
OKS'ers
and I will be participating in the LeMons race at Eagle's Canyon in 3 days! >
Heaps in the Heart of Texas - 2011
We will be driving a '96 Miata, and they have a tendency to overheat due to a design flaw in the routing of the coolant system.
To help alleviate that, some creative (well not really) redneck engineering was employed...
Supplies:
Corrugated cardboard
Sharp cutting utensil
Copious rolls of your favorite duct tape
Beer (your quantities may vary)
Procedure:
Place cardboard over holes and cut to shape with the sharp cutting utensil.
Apply liberal amounts of tape to ensure (or hope) the cardboard stays in place and is protected (hsugh) from the elements.
???
Profit
The Results: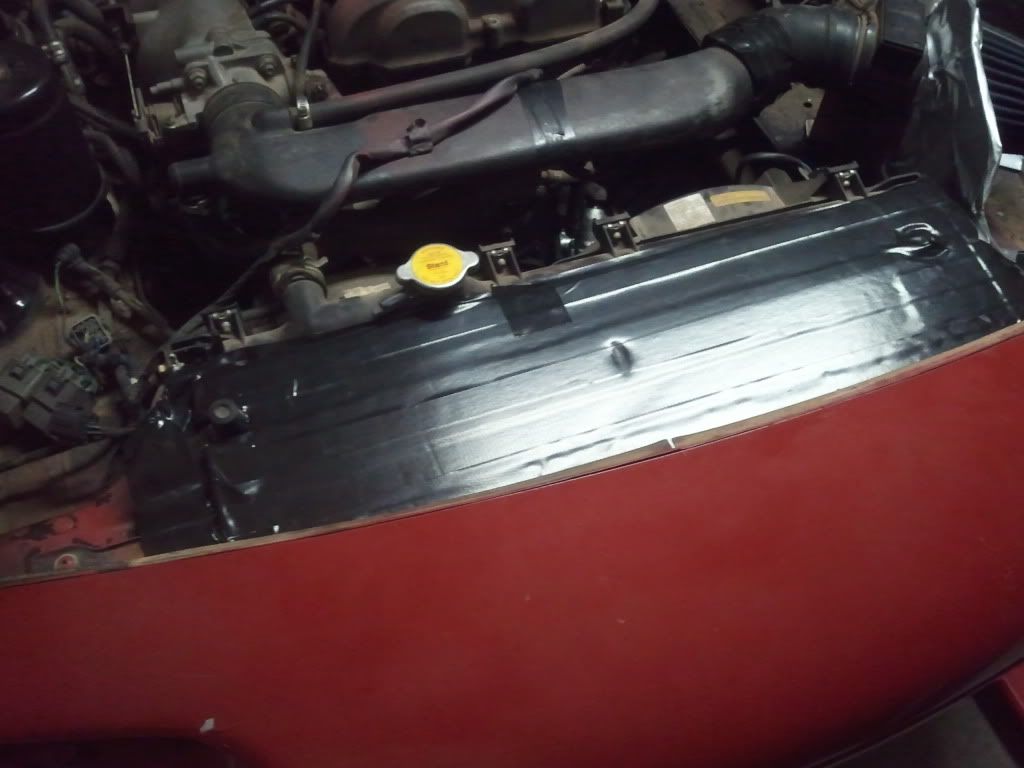 For a little added flare - Cold Air Intake: