We appreciate the service provided to our country by all branches of military. So, when we get a chance to provide a Command Sergeant Major with 600 horses under his right foot, WE JUMP ON IT! Our customer's 2006 C6 Z06 has received our Stage III Performance Package for the LS7. Check out the details below!
Stage I
Performance Package for C6 Z06
Callaway Honker OR Vararam cold air induction kit
American Racing 1 7/8" Stainless LT headers w/ 3" high flow catted X-pipe
180* Thermostat
Vengeance Racing ported/ polished throttle body
Stage II
(Requires Stage I listed above)
Vengeance Racing Custom Spec Camshaft
Vengeance Racing Dual Spring Kit w/ Ti retainers
3/8" Hardened pushrods
Comp Trunion upgrade kit
Katech C5R timing chain
Stage III
(Requires Stages I and II listed above)
All required GM gaskets and ARP bolts
Fully CNC'd LS7 Cylinder Heads (exchange)
GM MLS Head Gaskets
ARP LS7 Head Bolts
Comp Hi Performance Lifters
We also added an RPS Carbon Twin Clutch Kit to support the additional horsepower.
Before and After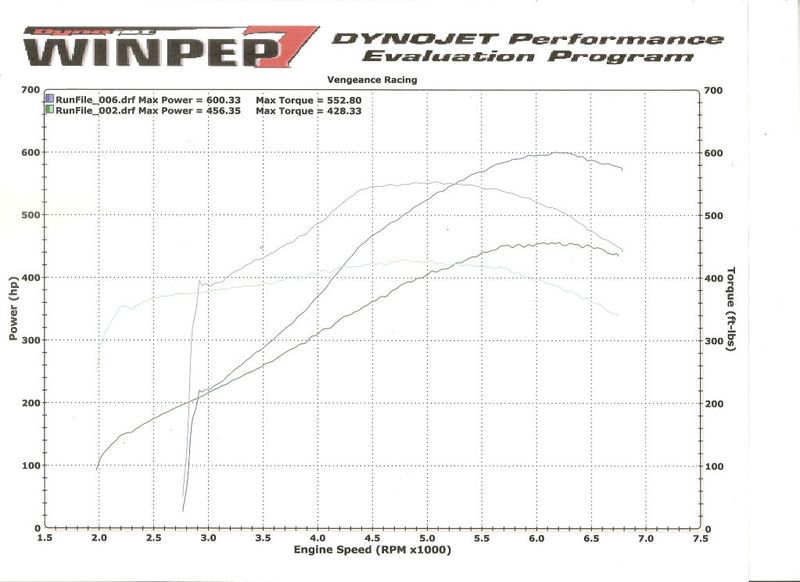 http://youtu.be/eGFmgP9XTIE