FS: 2006+ Monte Carlo SS front spoiler/valence - $200 obo

06-30-2009, 08:49 AM
TECH Addict
Join Date: May 2006
Location: Buffalo, NY
Posts: 2,421

FS: 2006+ Monte Carlo SS front spoiler/valence - $200 obo
---
https://ls1tech.com/forums/lsx-parts...l#post11837228
Time to get rid of her. Since I lowered the Imp, this is not fitting without scraping on minor bumps/inclines. It has a small crack (pictured) and plenty of scuffs, but nothing that cannot be repaired & repainted. The crack is not that noticeable when the spoiler is in its natural shape, but you'll see that I pulled the spoiler apart to show where & how bad it is. It's very dirty, as well, so keep that in mind when viewing the pics. it's been sitting in the basement at work for over a year, i believe.
Retails for $550+painting/install/tax, plus the middle trim insert at around $90.
I'm looking to get $200 obo for the two pieces, plus S&H. When I had it shipped to me from PA, it was ~$65. It was bubble/paper wrapped but shipped in the shape it is (not boxed). I can box it up (wrap it in cardboard, basically), but it will increase the shipping cost. To get an idea, I calculated the fedex cost for a package 70 x 30 x 6" and 10lbs and it came back at almost $100 to California. As always, local pickup is an option, and it would be totally FREE (and painless)!
I'm giving this a week or two, then slapping it on ebay.
Pics: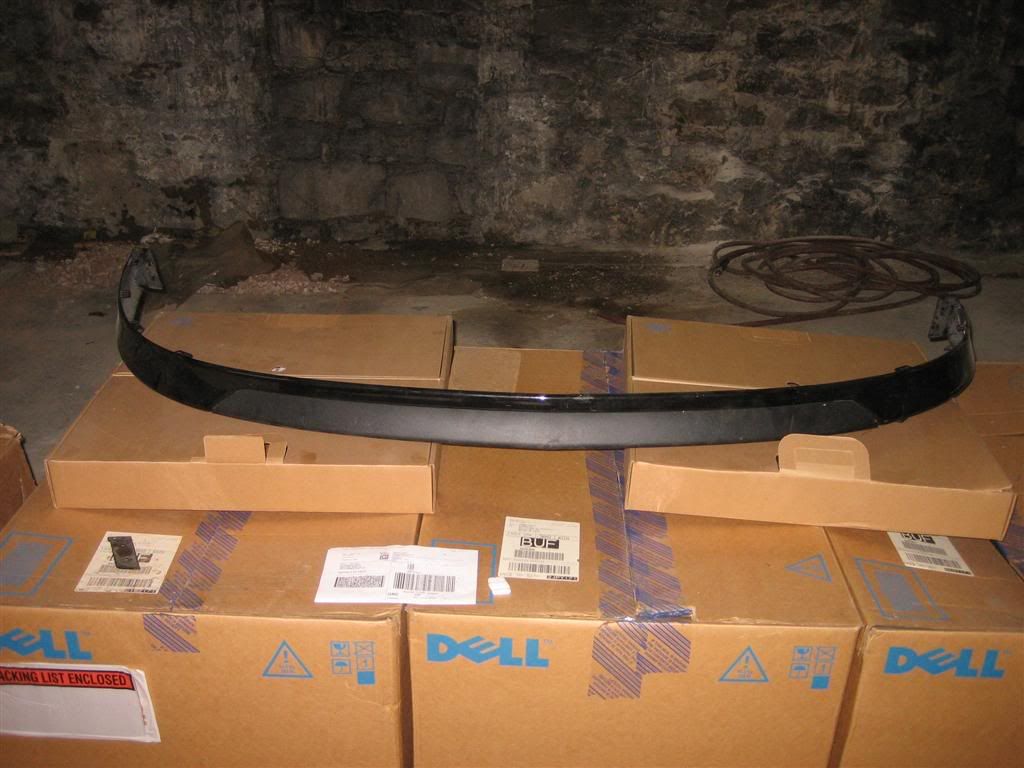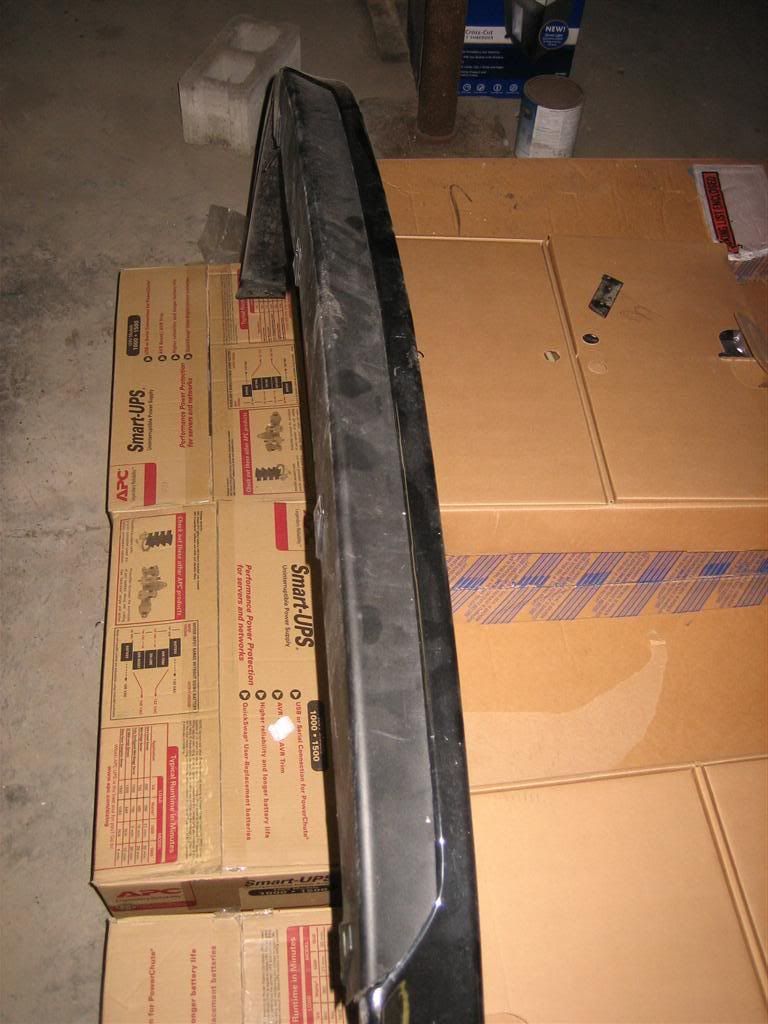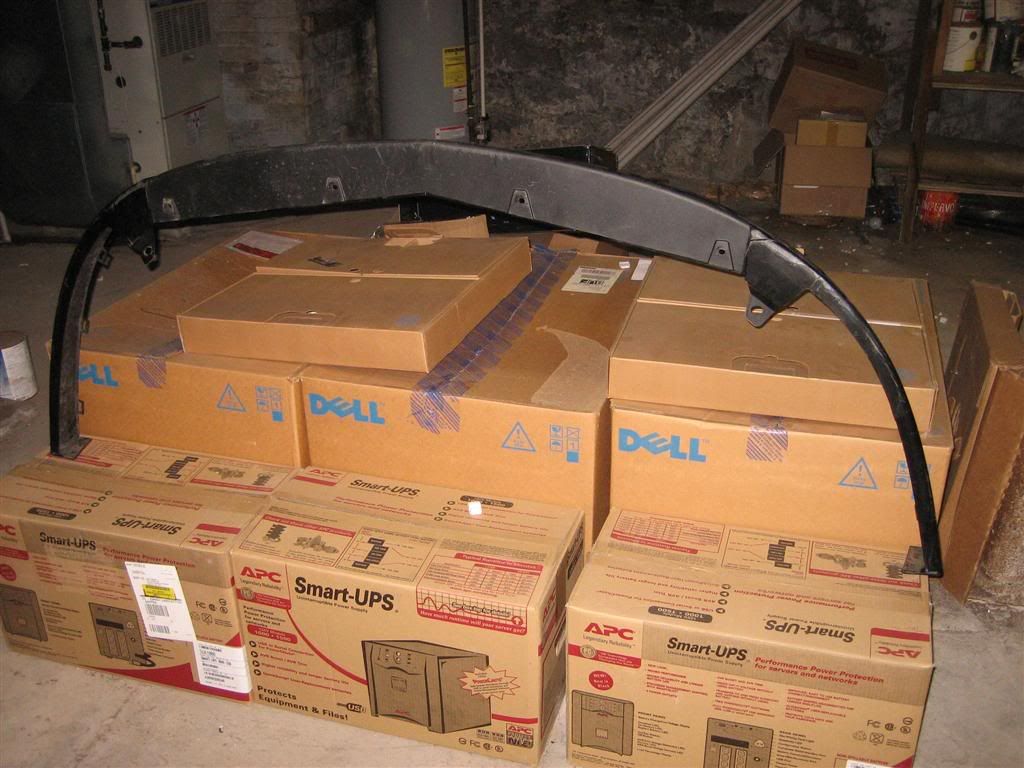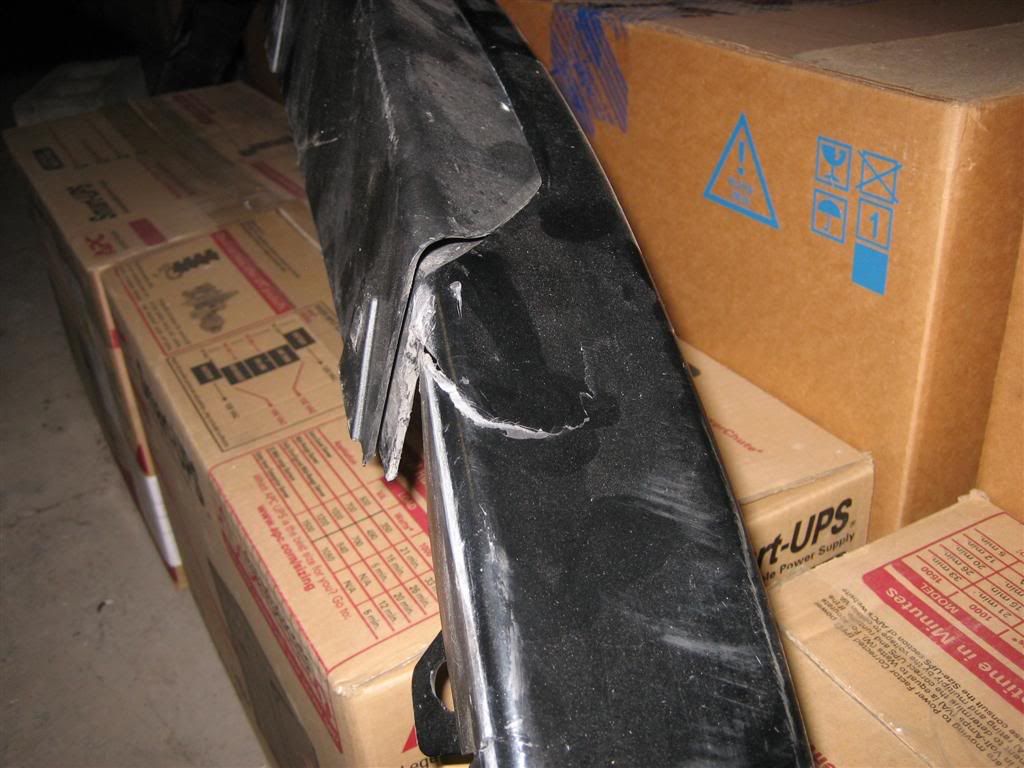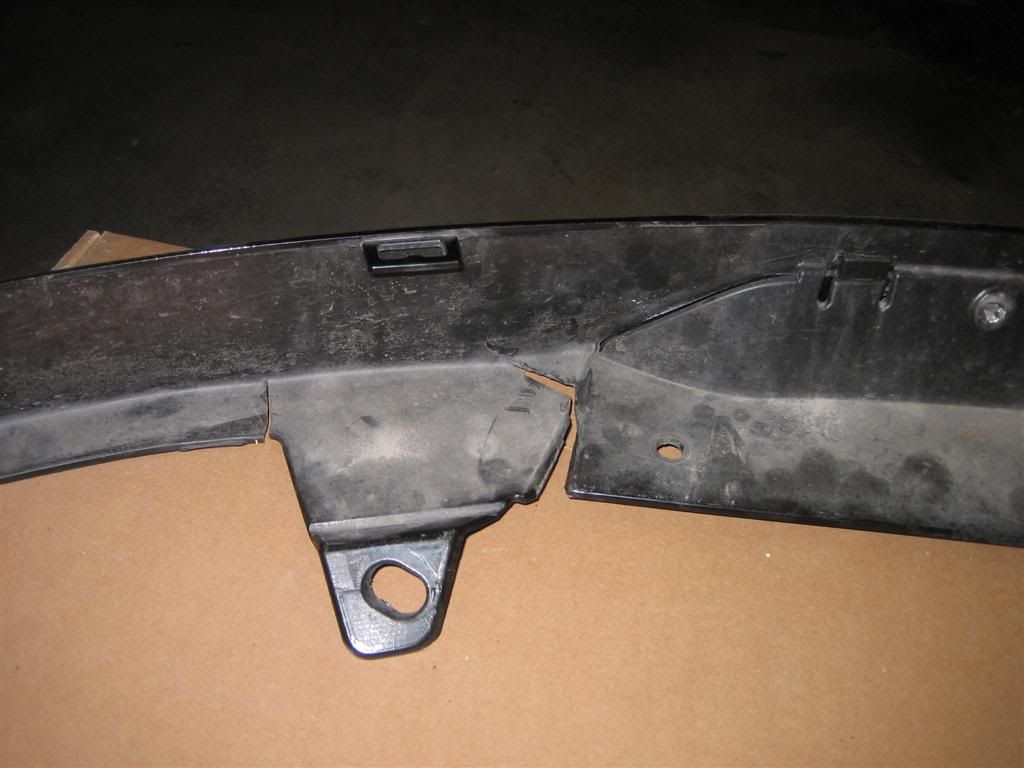 And here are newer pics of the spoiler/valence all cleaned up. The P/S is in good shape. The D/S has the crack and a large scuff mark. The clearcoat is peeling on the bottom on the d/s, but as I mentioned before, you're going to have to paint anyway, so a little more prep isn't going to kill anyone. :wink: