1 Koni 8241-1139 Front Shock

05-13-2008, 11:23 PM
TECH Fanatic
Join Date: Apr 2004
Location: Bowling Green KY.
Posts: 1,191

1 Koni 8241-1139 Front Shock
---
I have one brand new 8241-1139 shock sitting here that I got straight from Koni. I bought a used set and one of the fronts was bad so the guy I bought them from had the damaged one warrantied and at the time they were on backorder. I didn't want to wait so I bought 1 brand new one to replace it so in the end I ended up with 5 shocks.

I'll let this one go for $210 shipped. So if you buy this one and then the rest of the set you will save about $70. Also you CAN buy just one front shock from certain retailers, but you'll have to PM me to conform to board rules. Pics available on request and my trader rating speaks for itself.
PLEASE SEE LAST POST
---
Last edited by skewba98z28; 06-04-2008 at

08:29 PM

.

06-04-2008, 08:27 PM
TECH Fanatic
Join Date: Apr 2004
Location: Bowling Green KY.
Posts: 1,191

---
On ebay
http://cgi.ebay.com/ebaymotors/ws/eB...m=170226071888
I also have used shock here that needs a rebuild because it will not adjust, but was on my buddies car and said he didn't notice it feeling any different. I will cancel the auction and let both of them go for $240+shipping. After a rebuild you could be in a pair of brand new konis for
alittle of $400 If this isn't a deal I don't know what is!
Used Shock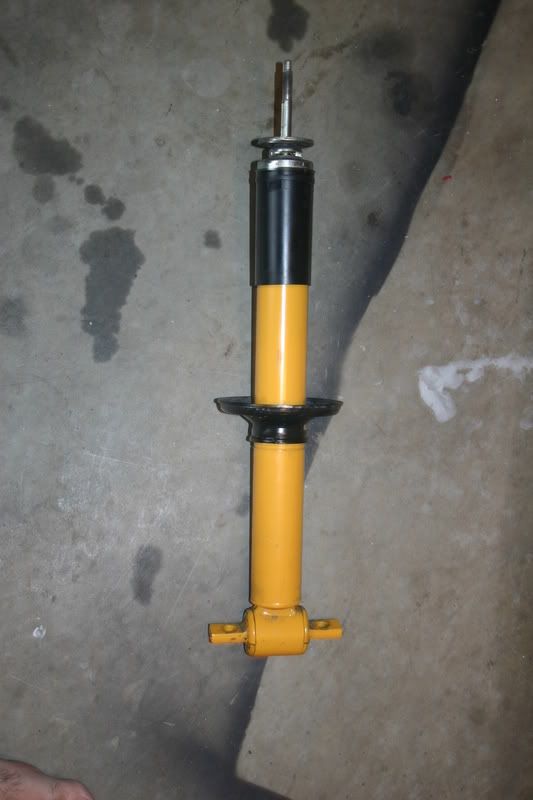 Pics of the new one in the ebay add
1139
,
8241
,
82411139
,
8241113940
,
adjust
,
adjusting
,
adjustment
,
knoi
,
koni
,
koni82411139
,
ls1tech
,
sale
,
shock
,
shocks
,
spt