who like's my home made sealed WS6 air box

03-26-2010, 05:39 PM
TECH Fanatic
Join Date: Apr 2004
Location: Atlanta, GA Ft. Walton Beach, FL
Posts: 1,079
Likes: 0
Received 0 Likes on 0 Posts

plexie glass will shatter
---
I tryed cutting plexie glass a few years ago when I made my airodynanic wind blockers.note bottom outside pieces are not in this image.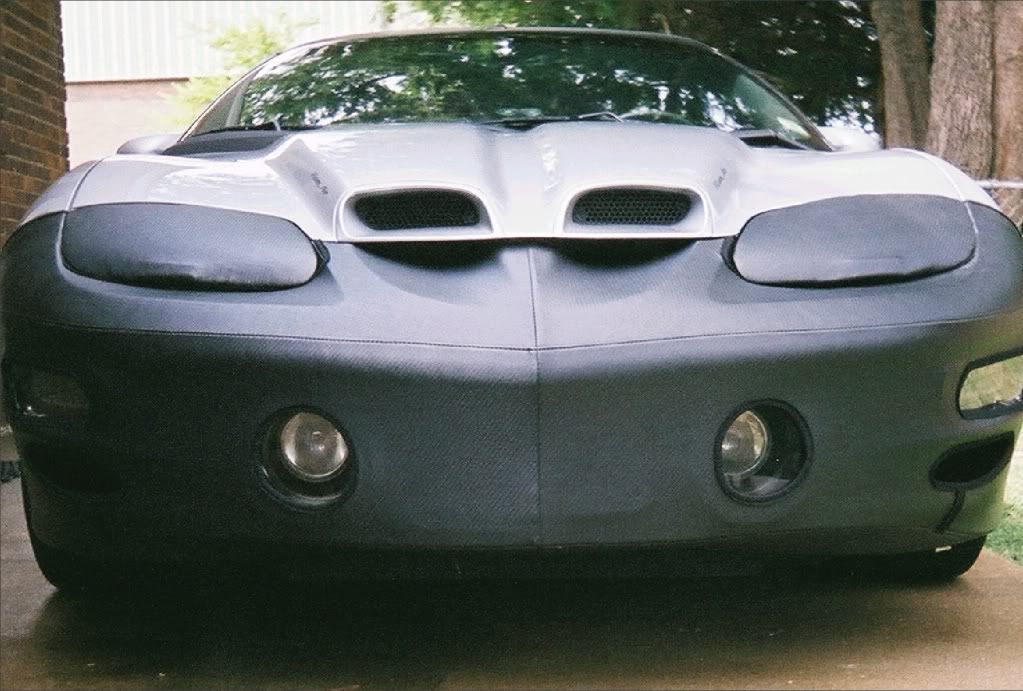 I had do buy a plexie glass cutter it's like a curved knife if you use a jig saw it will most likely shatter, make sure you wear safety gogles.
---
Last edited by badmfkr; 03-26-2010 at

05:44 PM

.

03-27-2010, 10:44 PM
Teching In
Join Date: Mar 2010
Location: NC
Posts: 4
Likes: 0
Received 0 Likes on 0 Posts

---
sweet thanks for the advice, ill check home depot for it. i just sealed me hood to the airlid today and removed the baffles so ill be looking for that soon. removing the baffles was easier than i though, those rivets are really soft for a drill bit

05-23-2017, 12:50 PM

---
I have an aftermarket LS1 style ram air hood for my LT1 that I bought years back which came without rain baffles. However, I just realized that now I am using a Camaro LS1 factory air box/trimmed radiator shroud, that I might be able to use this hood to better effect. It just needs some cutting to remove the overhead air ducting which was modeled on the LT1 air box.

Then, I need to figure out how to divert the rain, I was thinking some kind of flap system that allows air to pass through but it will collect the rain and slow it down to exit from drip holes. THEN, I was thinking if I could get away with installing the SLP cold air induct, since my radiator shroud was already cut, taken from a Camaro that was using this system prior. The combined ram air and under air induction into my air box should help my car pick up some decent power during the spring/summer months. For fall and winter, the hood can always be temporarily deactivated and with the radiator induct, hopefully I can remove it and lay back the radiator cover underneath the shroud.

This is probably the only "happy" compromise I can make between daily driving and mileage concerns versus increasing power potential out of my LT1 with necessary cam and head upgrades. Okay, I think I have my game plan.

05-31-2017, 07:36 AM
TECH Fanatic
Join Date: Apr 2004
Location: Atlanta, GA Ft. Walton Beach, FL
Posts: 1,079
Likes: 0
Received 0 Likes on 0 Posts

---
go ahead pull the baffles live a little.

make covers for rain.

I don't drive the TA much in pass 4 years.
it's been a while since I installed/glued seal update seal is still there.
---
Last edited by badmfkr; 05-31-2017 at

07:46 AM

.