pacesetter longtube install

11-05-2017, 05:39 PM
Registered User
Join Date: Nov 2017
Posts: 5

pacesetter longtube install
---
hi, i have a 97 camaro z28 lt1. im trying to install pacesetter longtubes. im having issues... does anyone live near or close by easton PA. that could come over and help? ill throw cash your way. really need someone who done this before. anyone who can come and help id greatly appreciate it!

11-05-2017, 05:44 PM
TECH Junkie
Join Date: Jan 2006
Location: LA$ VEGA$
Posts: 3,786

---
I feel your pain, i am way west from you..
Remove Alternator, spark plugs, o2 sensors, steering shaft, dip stick, starter, water temp sensor in drivers side head and if you have old motor mounts you may want to take the main bolt out to lift the motor a bit

11-05-2017, 05:52 PM
Registered User
Join Date: Nov 2017
Posts: 5

---
i did all that . issue im having is 3 of the bolts on the passenger side header wont go in.....

11-05-2017, 09:41 PM

---

11-06-2017, 06:31 AM
TECH Fanatic
Join Date: Nov 2007
Location: Lansing, MI via Bowling Green, KY, Dalton GA, Nashville, TN & Atlanta, GA
Posts: 1,585

---
Will the bolts screw into the head without the header in place?

11-06-2017, 05:15 PM

---


Have you also tried to put the 3 trouble ones in first, before the others? Could be worth a try too. And I'm sure you're already doing this, but needless to say you need to get all the bolts started before you tighten any.

11-06-2017, 06:57 PM
Registered User
Join Date: Nov 2017
Posts: 5

---
Originally Posted by
z28jimmy
Becarful they are very easy to strip. Make sure you have the right bolt size and take your time. If you can't get them it sounds like it's not lined up properly you night have to have someone underneath to move them around or pry on them a bit to get them in the position needed. Good luck wish I was closer to help.
yeah.... im thinking to take the y pipe back off and try to move the header around

11-06-2017, 08:18 PM
Registered User
Join Date: Nov 2017
Posts: 5

---
does anyone know where ill be power wise with these lt1 motors. it has pacesetter LT ORY SLP loudmouth catback. cold air intake. msd coil. 8.5mm wires. and iridium plugs with these little things where would i be at power wise untuned ?

11-06-2017, 10:31 PM

---

11-07-2017, 09:41 AM
Village Troll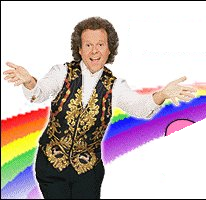 Join Date: Oct 2002
Location: Jackstandican
Posts: 9,380

---
If the motor is sound, high 12's in good air. As far as bolting them in is concerned, if you're doing it by yourself there's an easy way to go about it- Hold the header in place and put one bolt in whatever bolt hole is easiest to reach. Turn the bolt to get it a few threads in. Screw bolts into the front and rear bolt holes. Take the other bolt out that you used to get the header in place initially. Hopefully you're using a Fel-Pro 1402 or something similar where it has slots instead of bolt holes in front and back of gasket. That way you can slide the gasket into place and then bolt the header up. Real easy.
Use ARP 3/8x1" or 5/16x1" bolts. Makes life much simpler.

11-09-2017, 08:28 AM

---
Take the y-pipe off and the headers should button up just fine. if not, then the problem is the header flange, most likely improperly machined or improperly alligned during the welding to the primaries.

11-09-2017, 02:10 PM
TECH Fanatic
Join Date: Dec 2009
Location: Clayton, NC
Posts: 1,018

---
Tune considerations for what mods you have listed:
1) Are you running the 'off-road' headers or do they have the AIR fittings and EGR pipe connector on the passenger side? If off-road headers you'll need to change the flags for those DTC codes to do not log/ report. Log stores them in the PCM (=OBD2 emissions fail, even if they ignore the missing components in the visual). Report turns on the MIL/SES/CEL.
2) Front O2s relocation needs to be addressed. The reading the PCM is looking for is based on a small delay (how long it takes the exhaust gasses to reach the O2s). Headers make that time need to be slightly longer since they're further from the combustion chamber/ exhaust port on the head to be accurate. There is also a swing voltage value that determines where the sensors think the divide between lean and rich is. If your tuner (or you) don't understand that this is necessary, find someone who does.
3) VE tables - slight improvement in volumetric efficiency from the intake and exhaust.
This is all mail order grade stuff and should be fairly inexpensive. There are several highly reputable tuners on this forum. Some tuners will credit the mail order cost toward a dyno tune later on if you add head work, cam, power adders, etc. I'd avoid having your PCM tuned "4less"
based on my experience with a mail order tune for a project 6-7 years ago.
Good luck!