1999 Pontiac Trans Am "The Smurf"

12-03-2006, 10:21 PM
TECH Senior Member
Join Date: Jun 2002
Location: NW Houston, TX
Posts: 10,036

1999 Pontiac Trans Am "The Smurf"
---
Project Sponsors
None, but accepting offers.
Vehicle year, make, model, mileage
1999 Pontiac Trans Am 92k miles
Current Modifications List
MTI T1 Camshaft (221/221 .558/.558 112) LS6 Intake, Jet Hot Long Tube Headers, Off Road Y-pipe, Borla Adjustable Catback, QTP Electric Cut Out, Shaner II Ported Throttle Body, Wisper Lid, SLP Revalved Bilstiens, Eibach Pro-kit, LG aluminum Rod/Rod rear control arms, Sphon Rod/Rod Panhard Bar, SLP Weld-in Subframe Connectors, Fidanza Aluminum Flywheel, Spec Stage IV Clutch, Factory Hurst Shifter w/UMI Short Stick, Harlan Shift Light, Kenwood 6.5 component speakers, QTP electric cutout, Escort 8500 Radar Detector, Silver Gauge Overlays, MBA Billet Shift ****, 01+ WS6 wheels, !side molding, !side badges, Collectors Edition tail light filler, U.S. Exotics WS9 hood.
Planned Modifications List
Forged motor (not sure on cubes) built by Erik Koenig, 1-7/8 Long Tube Headers, Custom Oval y-pipe, Griffin Radiator, Setrab Oil Cooler, HP Tuners, Autometer Ultralite Oil Temp Gauge, Upgraded Fuel System, Stoptech ST-40 Big Brake kit, Re-valved Bilstiens, Ground Control Coilovers (F700lbs, R225lbs) Eibach Swaybars, UMI Road Race K-member, UMI tubular Upper Control Arms, UMI TQ-Arm, Relocated Panhard Bar, Torsen T2-R, Carbon Fiber Driveshaft, Relocated Battery, Cobra Suzuka race buckets, Sabelt 6-pt Harness. Custom 4pt Roll bar, 18inch wheels.
Current HP/TQ or Track Results
400hp/395lb-ft
Planned HP/TQ or Track Results
475-600rwhp (depending on cubes)
130mph in the 1/4
About the car, History of it, goals, etc...
This is my first car, I worked all through High School to buy a Trans Am and finally bought it April of my Sr. Year with money saved. It was one of the unlucky early LS1's that had an oil pump failure so when I bought it, the car had its second motor. Shortly afer I bought it the previous owner told me that the car had been shot by GM High Tech Performance and it was Featured in the October 04 issue. One of my goals is to get the car in another magazine once I have the car closer to being "finished." On 10/1/2006 in my parents driveway getting ready to drive back to school, a valve spring retainer split on cly #7 causing a valve to hang open, luckily I was in the car when it happened and shut it down before any serious damage was done. The car is curently awaiting its new motor which I dont plan to have finished untill spring or summer of 07.
With this car Ive never been too much into dragstrip performance, as you can tell by the planned mods im more into the cars performance on the road course, and at one time thought about making it a dedicated track car. One other thing that id also like to acoomplish is getting the car down to 3200lbs without pulling the A/C. The modding process will be at a crawl but should pick up after I finish college.
Photos!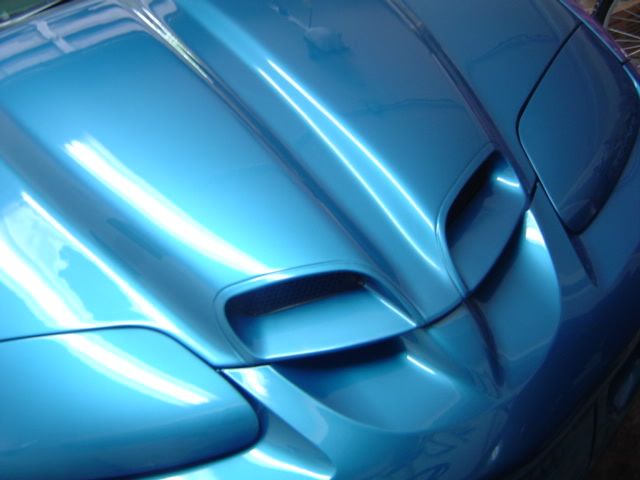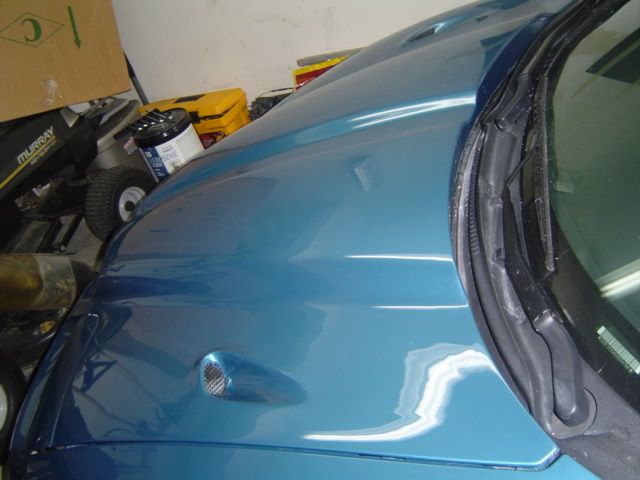 ---
Last edited by DONAIMIAN; 12-07-2006 at

02:46 AM

.

12-26-2006, 02:48 AM
TECH Senior Member
Join Date: Jun 2002
Location: NW Houston, TX
Posts: 10,036

---
For Christmas the family picked me up some more tools this year (and since I plan on doing all the work myself it really helps). Woke up this morning and put them to use. Balancer bolt is off, a/c compressor and alternator are off. Driveshaft is off and then started on pulling the tranny. Hopefully I can have that out by the end of the week, and the motor out by the end of next week.

As for whats going back in, I dont really have a concrete plan for the motor. Since im into track days at the road course, the motor will see sustained hi-rpm's and after thinking about it, im not really looking to build a motor that I cant afford to break. After going around a couple laps with a local in his bone stock 01 Z06 that did 150 on the front straight, I really dont need much power to get things done, so chances are its gona be a roudy 346. Id like to go solid roller, but then I dont want the maint. of a 2 stroke dirt bike either so well see what I think once the motor is out.

03-19-2007, 02:16 PM
TECH Senior Member
Join Date: Jun 2002
Location: NW Houston, TX
Posts: 10,036

---
So with spring break, I finally got some time to get a hold of an engine hoist and yank the short block off. Also got a chance to sell some more parts that I wont be using in the next build. A couple misc. parts have came in from companies like QTP, and Southern Speed. In the next couple of weeks im also looking to order parts from Speed Inc. and UMI also.